Custom made charger for Kaabo Wolf Warrior and Mantis PRO & Minimotors with 60V battery packs
This is an Top Quality 60V battery pack charger with voltage display.
With trimmed down to max 66.4V for better battery life ( more charge cycles)
Output 66.4A 6.5A with clear voltage reading display.
Kingspan is know for the outstanding quality. This charger will last forever and treat your expensive battery in the best way for long term battery lifespan. Is used of many different scooter brand as ex. Minimotors
This model cut charging at 66.4V when the selector is at 100% That's a charge cut-off  4.15V per cell. Opposed to the regular full capacity 67.2 charger with an cut off at 67.2V at the 60V battery pack. This method is similar to what EV hybrid cars do with their Li-ion batteries to ensure longer charging cycles and longer life. And this only at the expense, of a small range reduction.
Most Li-ion are charged to 4.20 V / cell, but each reduction in peak charge voltage of 0.10 V / cell is said to double the life of the cycle. For example, a lithium-ion cell charged to 4.20 V / cell typically delivers 300–500 cycles. If only 4.10V cut-off for each cell, the service life can be extended to 600-1000 cycles; 4.0V / cell should deliver 1,200-2,000 and 3.90V / cell should deliver 2,400–4,000 cycles.
a typical 60V battery for electric scooters consists of traditional lithium-ion with nominal cell voltage of 3.60V 16 cells in series as well as a certain number of these series in parallel to provide enough Ah Kaabo Mantis is for example is 16S7P.
12 rows of cells with fully charged batteries with an traditional charger provide 16 x 4.2V = 67.2V
| | |
| --- | --- |
| | 60V Battery Pack Electric Scooter Charger |
| | |
| | |
| | |
| | |
| | |
| | Intelligent independent digital control chip |
| | Yes. (Pre-charging, automatically shut off, over charging protection etc) |
| | |
| | |
| | Aluminum 210*100*70mm 1.5KG |
| Output | 67.2 6.5A |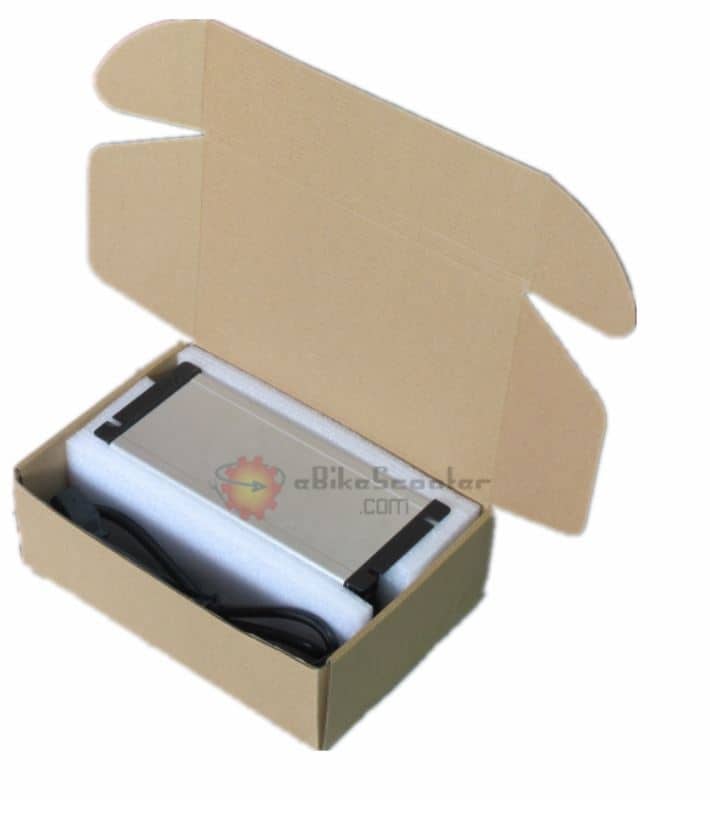 Technology Features for CNC (Computer Numerical Control)
1. Overcharge protection. Shut off automatically when battery is full charging. Prevent the explosion of battery from overcharging. Greatly improve the safety of charging process
2. Custom- made charging way and speed, like Pre-Charge and Fitted Mass charging. Custom- made a best charging way for your battery. Please check the below pictures of charging curve for your reference.