67.2V 7A,8A,9A,10A Smart Lithium Battery Charger
Please notice, we only list the most typically used variations. If you can't select the one you need just make an order note with the type from below list. We will make sure to send the correct one.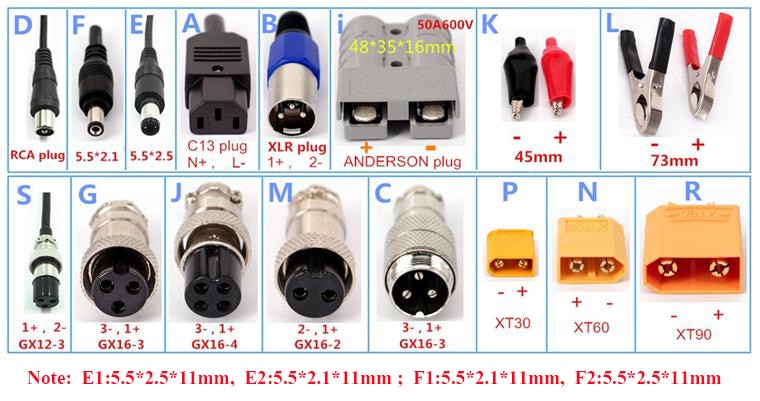 Material: Aluminum Metal Case
CC(constant current) CV(constant voltage)
Operating Temperature: –

20~60 Degree
Storage Temperature: -40~+80 Degree
Operating Humidity: 20~90%RH
Over Current Protection
Over Voltage Protection
Short Circuit Protection
Reverse Connection Protection
Usage Introduction
Dual Color LED Indicator:(Charging: Red; Fully Charged Or No Load: Green)
High Efficiency And Low Power Consumption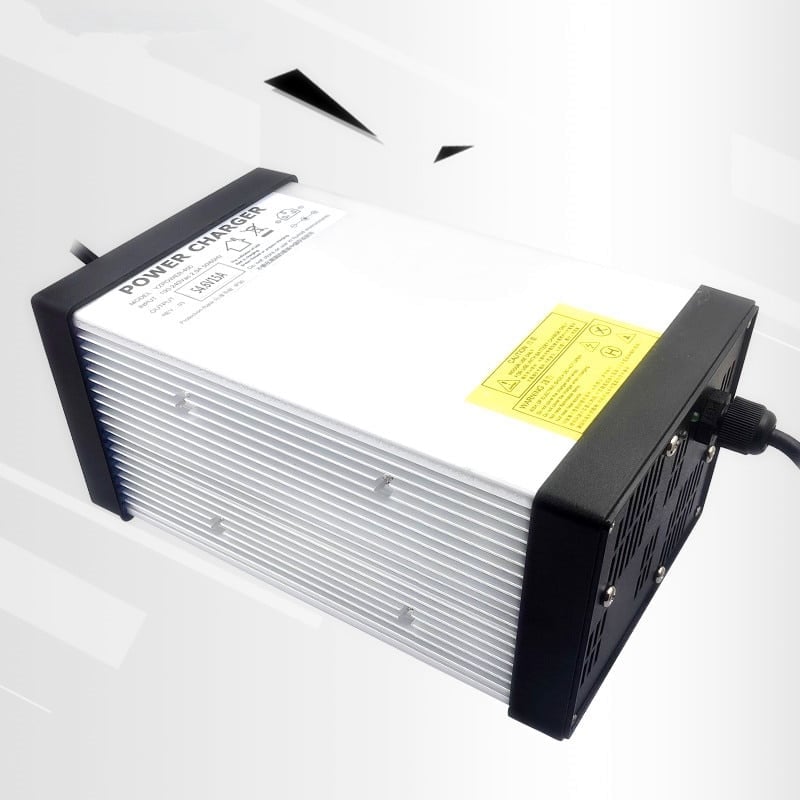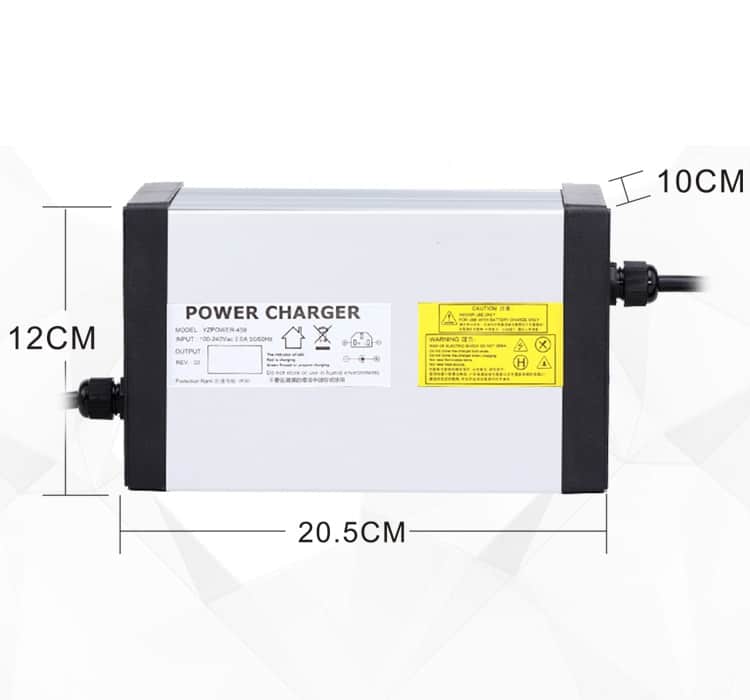 ​

● Stable MTBF:> 30000 H
● Small Size: 205 * 121 * 50mm
● Light Weight: 1.2kg
● Material:Metal Aluminium Case
● After-sales service: 36months Warranty
● Protection function: Over voltage / Over temperature / Over current / Short circuit and Polarity
● The indicator of LED: Red is charging, green is charge finished or prepare charging
● Light, Small, Stable, High-Efficiency, Safe, etc.Precise limit of voltage & current, qualified fully charged
and avoid over charge
FIG charging curve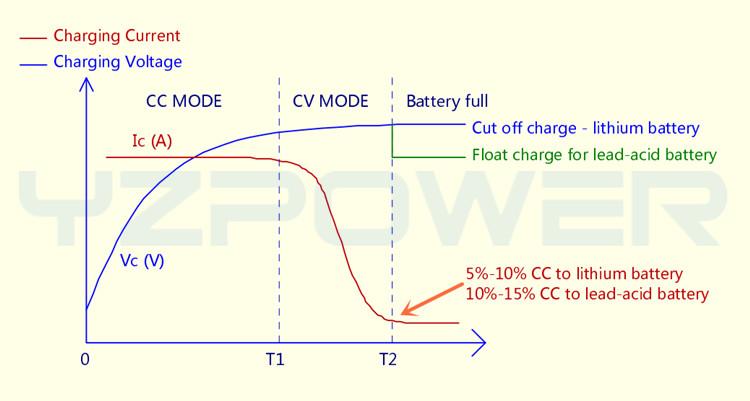 ZPOWER
Main Parts

1) Input and output filter electrolytic capacitor use withstand temperatures -40 to +105℃,with Low Impedance ,High reliability,Long useful life,High rip-ple capability,etc features.

2) Input Bridge KBP406 rectifiers Can withstand average Forward Rectified Current 4A,peak forward surge current 130A,Bl-ocking Voltage 600VDC

3) The main power transformer adopts EC40core, PC40 material,High efficiency, low iron loss,

Enough power capacity,Have sufficient power margin.

4) Using aluminum heat sink,Good thermal design,can better cool the power device,Consistent with the principle of hot air flow,extend the service

life.

PCB Parts

Using SMD components,automated mass production by machine,Reduce manual errors, improve

product quality.

Voltage conversion parts, With Cycle-by-Cycle Current Limiting, soft start function, with ESD Protection. Charge control circuit,Using precision voltage comparator,Precise control of the charging voltage and current,With overcharge protection,

over current protection,as well as output short circuit protection.