Then the AC plug in the AC outlet, then the charger starts to charge the battery, charging status LED color light displayed by the top of the charger. (The indicator of LED: red is charging, green is charge finished or prepare charging)
If the green light is always on, check that the charging cable is firmly connected to the battery.
for 20S 72V Li-ion e-scooters, monowheels etc.

Input Voltage : 110-240Vac

Frequency/current: 47-63Hz / 5A

Charge voltage: 84V

Charge current: 5A

Charge method: CC/CV

Working Temperature: 0°C to 45°C

Storage Temperature: -20°C to 50°C

Charging voltage rated : 84 ± 0.3 V

Charging Current rated : 5 ± 0.5 A

Size:205mm x 121mm x 50mm

Weight: 1.2 kg

Certificate: CE ROHS FCC SAA
Charge Voltage and Current can be customized by Customers requirement.
If you cannot find what you need,Please Leave Words of Input AC Plug And Output DC Plug,
Like: 'AC:Number 5,DC:G',
72V battery is Frequently found connectors at Monowheels
e-Wheel
Socket
Wiring
Voltage
Topo*
Remark
Most e-wheels
GX16-3
1: V+ ; 3: 0V
67.2V
16S
King Song,Gotway,Solowheel, Airwheel, Firewheel, …
 Gotway MSuper3 84V/1600Wh
GX16-4
1: V+ ; 2: 0V
 84V
 20S
See some  MSuper3 with battery <1600Wh -GX16-3 connectors
IPS    (Holtz, Zero…)
GX16-4
2: V+ ; 4: 0V
67.2V
 16S
warning, same connector as above but different wiring!
InMotion    V8 **
GX12-3
1: V+ ; 2: 0V
84V
 20S
same connector & wiring as  hoverboards
InMotion V3,V5
Lenovo
Int:V+ ; Ext: 0V
84V
20S
Lenovo square socket, originally for Lenovo laptop power supply
Ninebot One***
Lemo
63V
15S
 see photo for wiring***
Ninebot   Minipro, Xiaomi **
GX12-4
1: V+ ; 4: 0V
63V
15S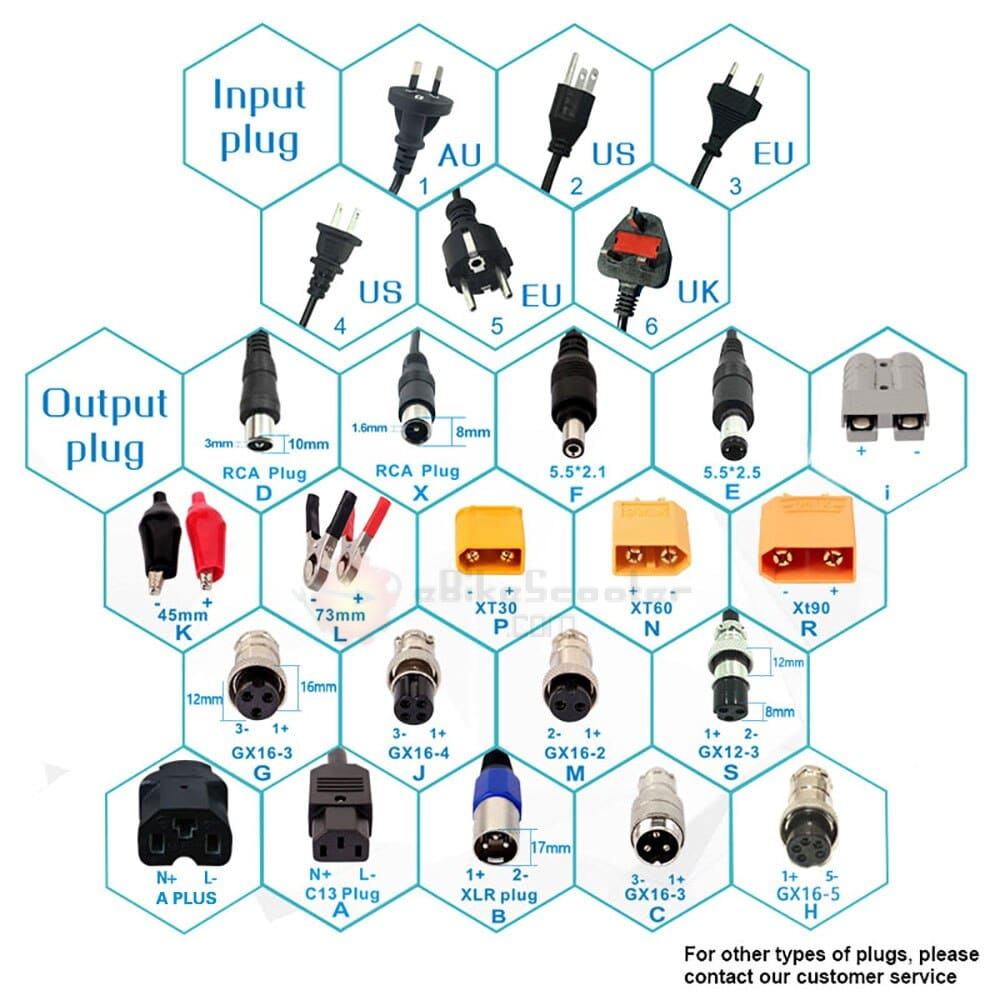 GX12 Connector with 12mm thread.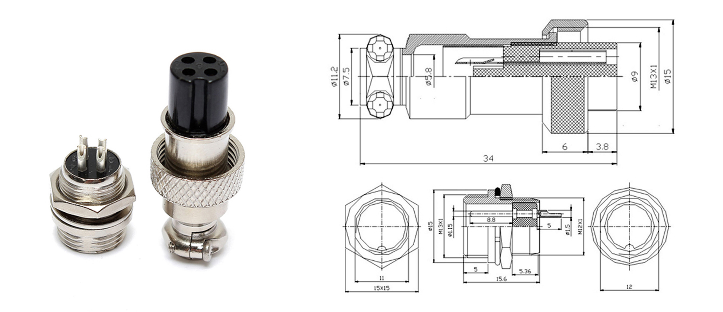 GX16 Connector with 16mm thread.