ADV3 With Dimmer Wires and Relay. No doubt some of the best in class LED Headlight/spots!
Shines Brighter, Runs Harder, Cools Faster, Lives Longer
Work Mode: Fully dimmable switch to change brightness 5%-100% and 3 strobe mode
Light house Material: Hard anodized & CNC 6063 Pure aluminum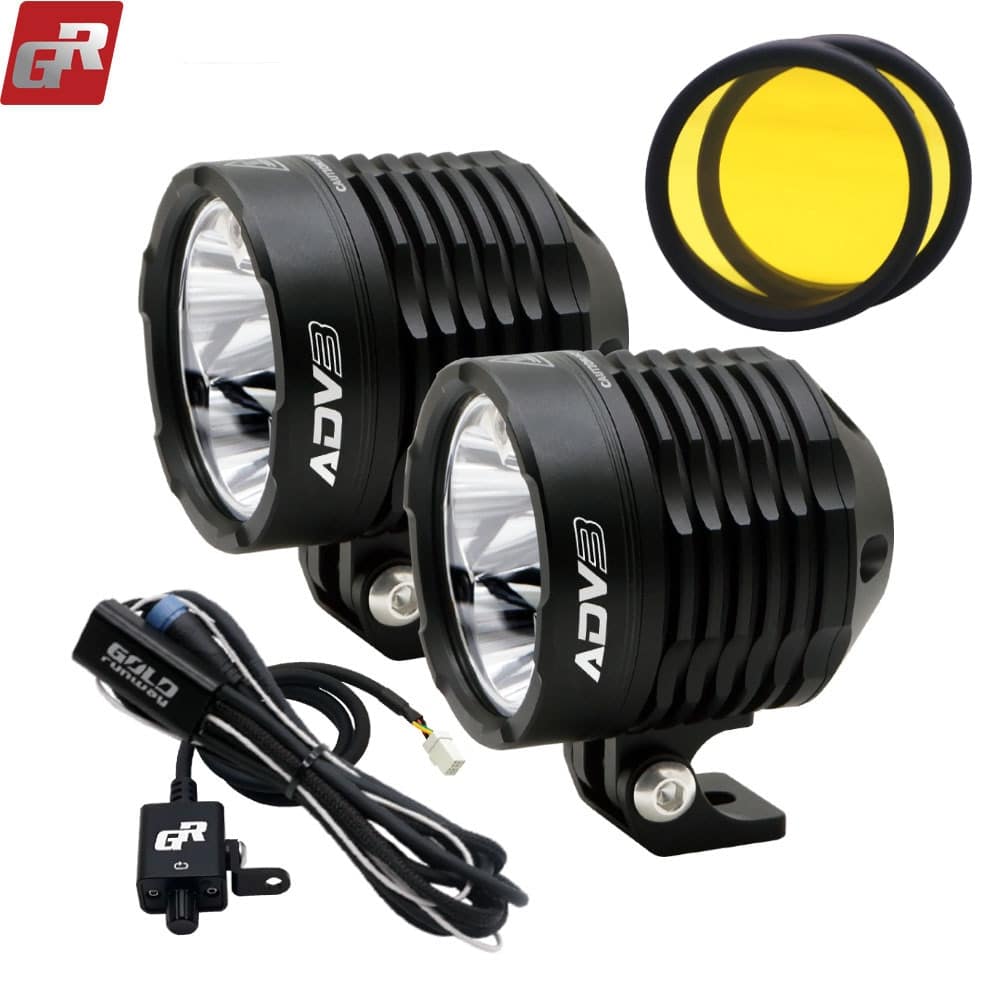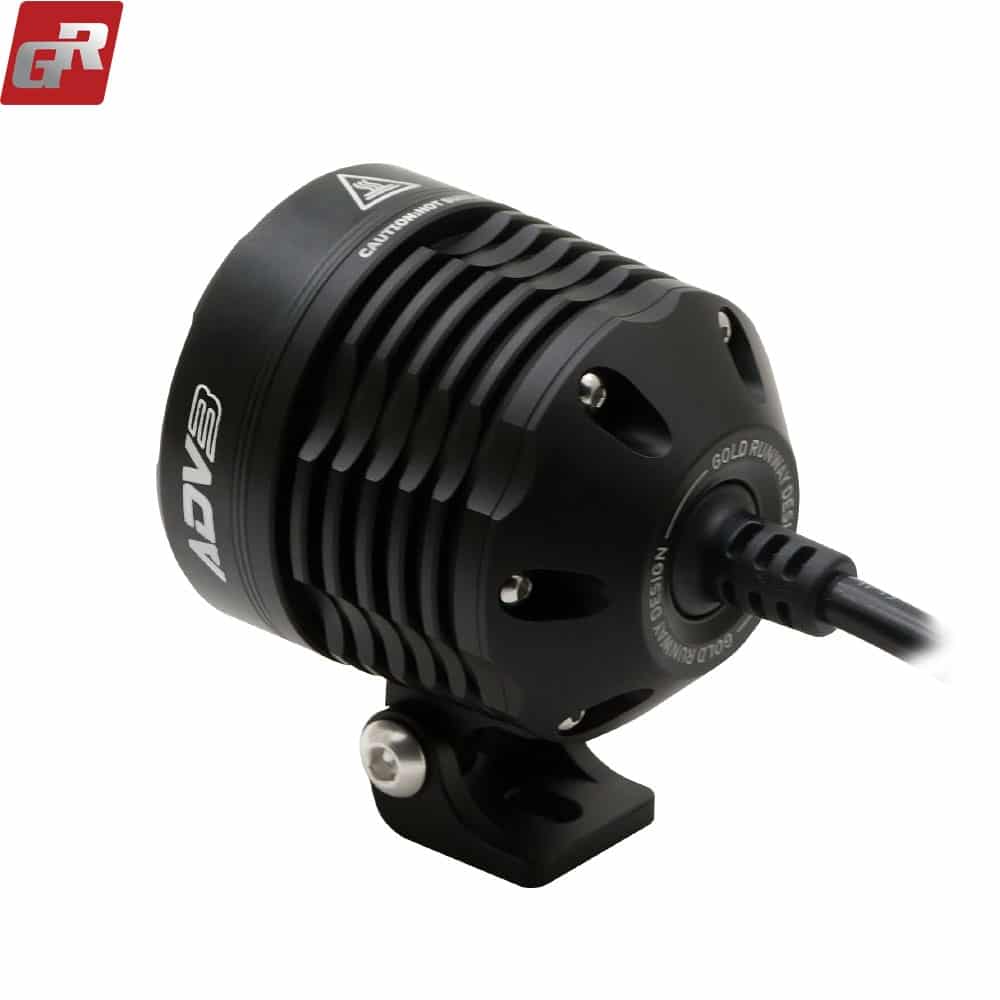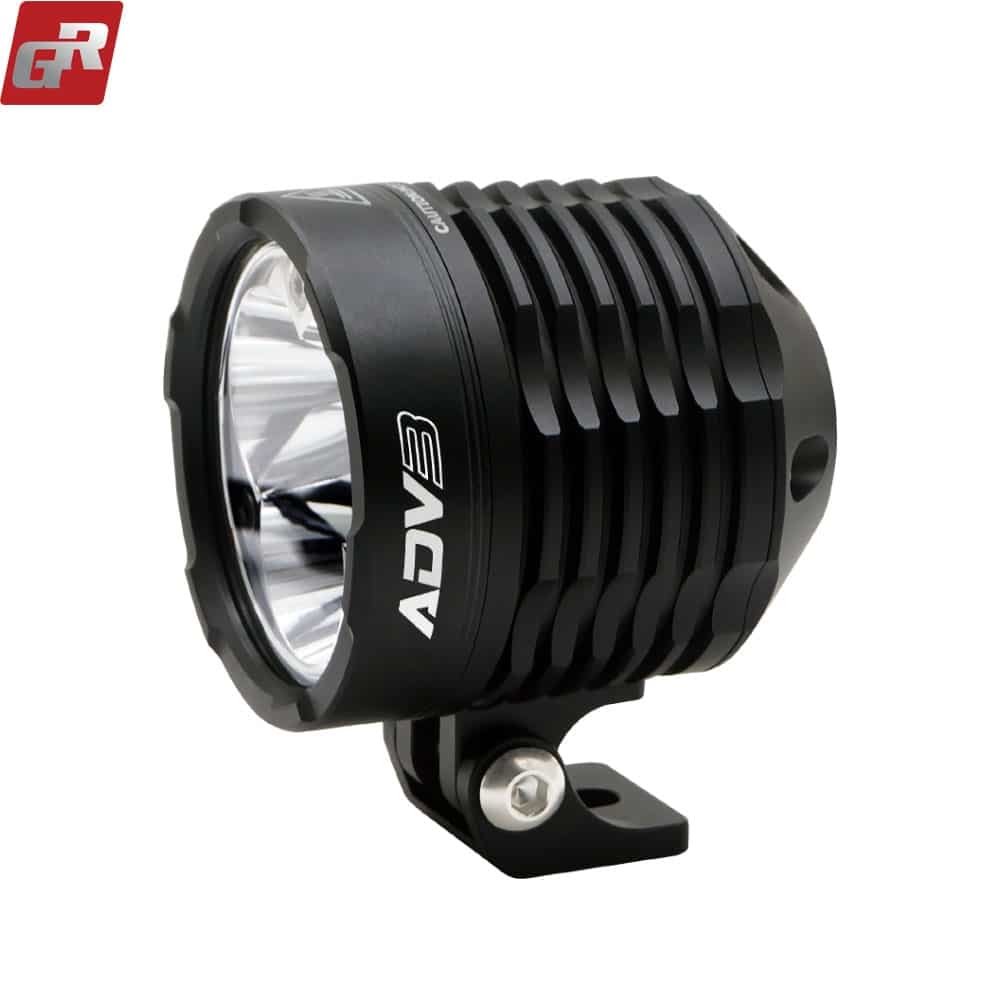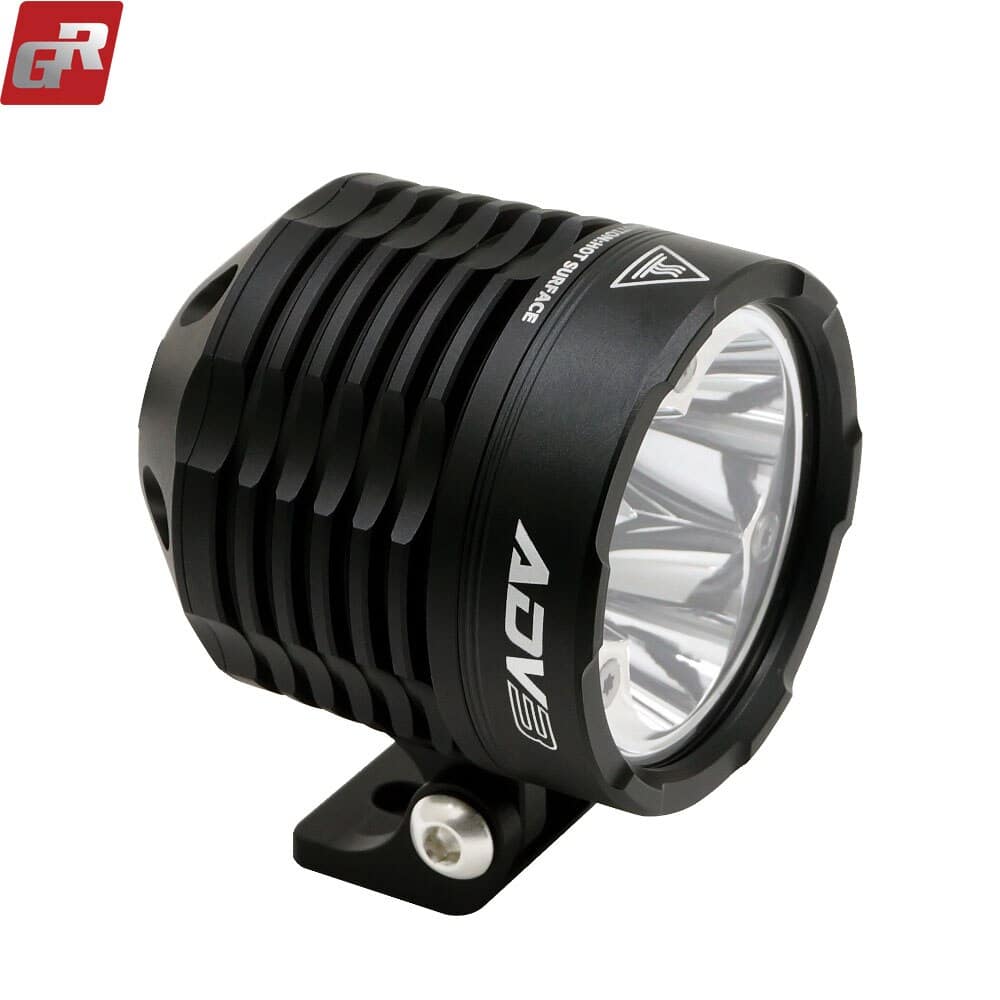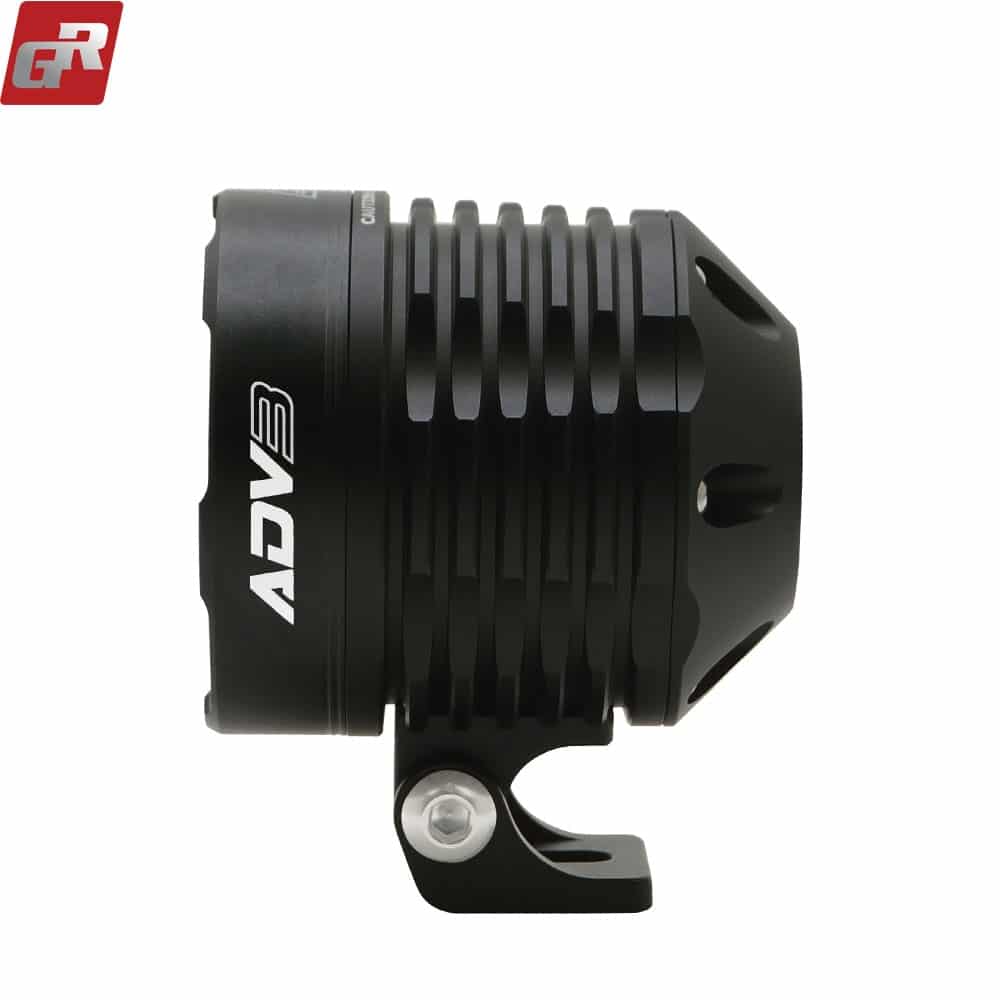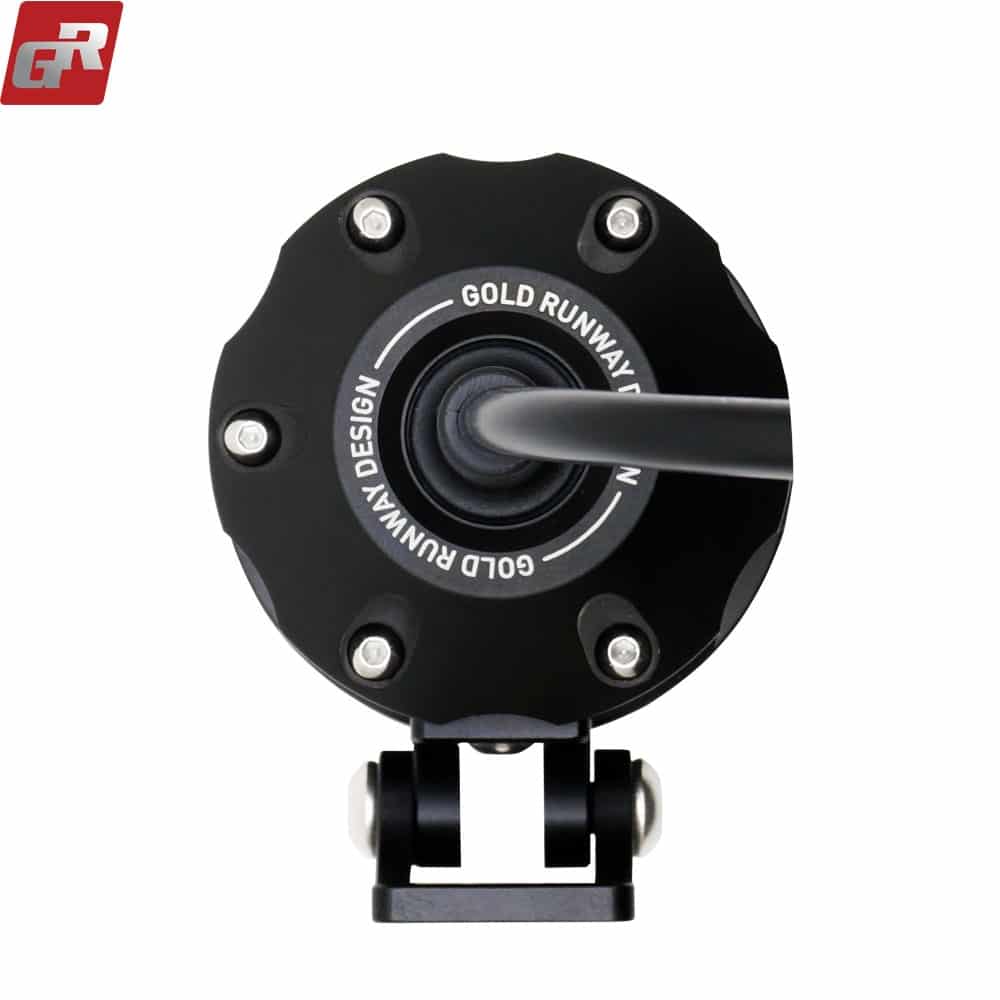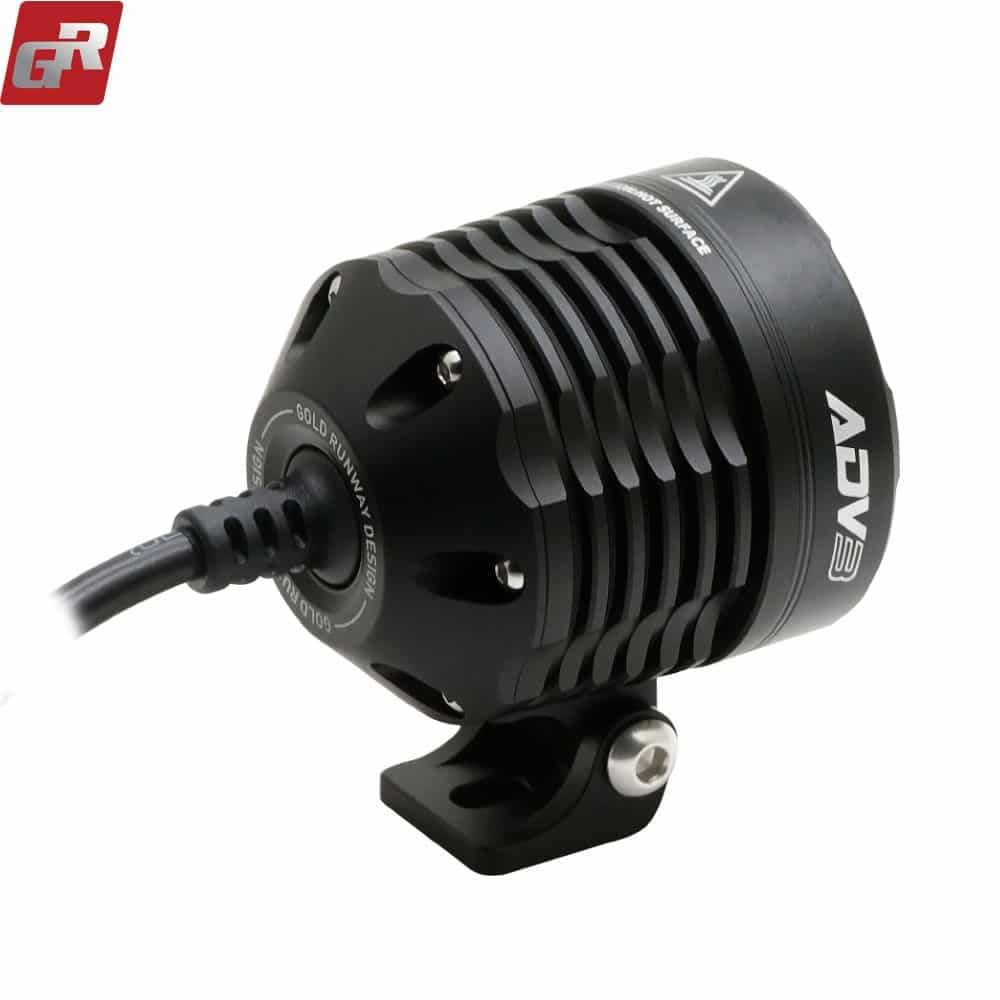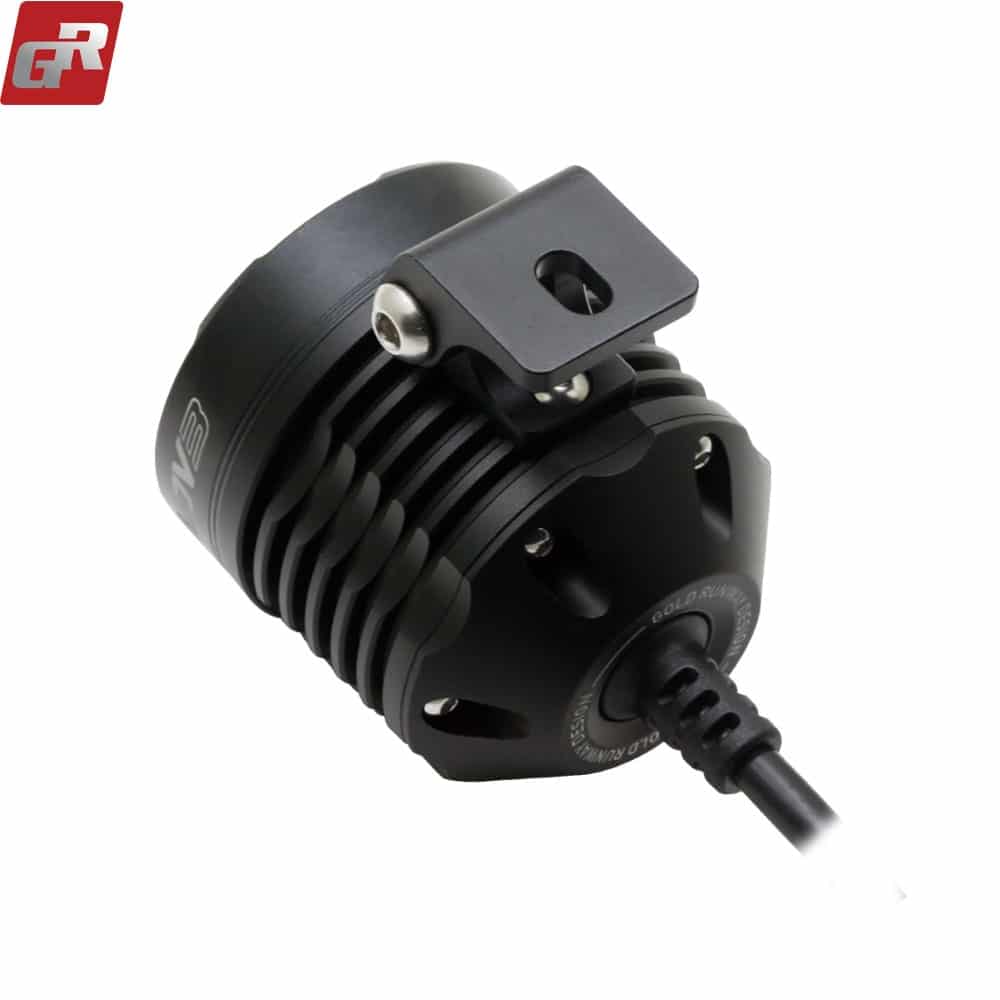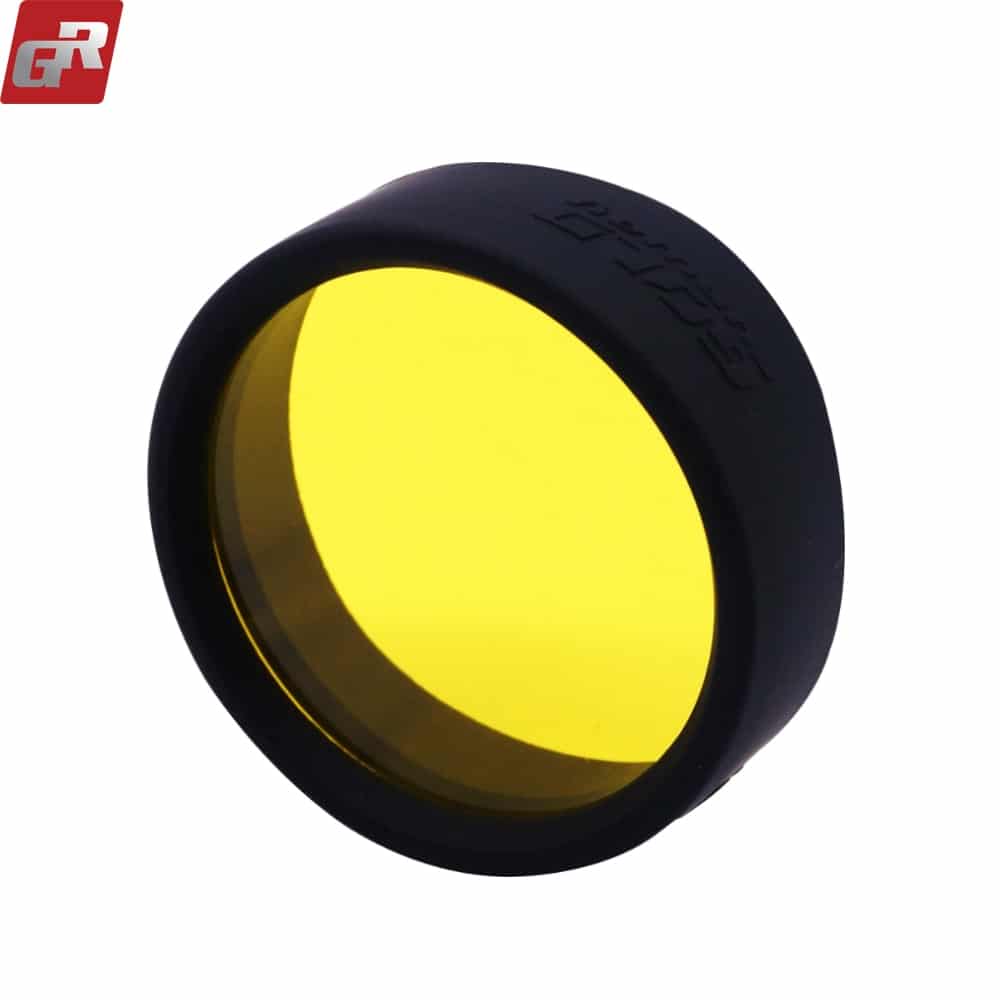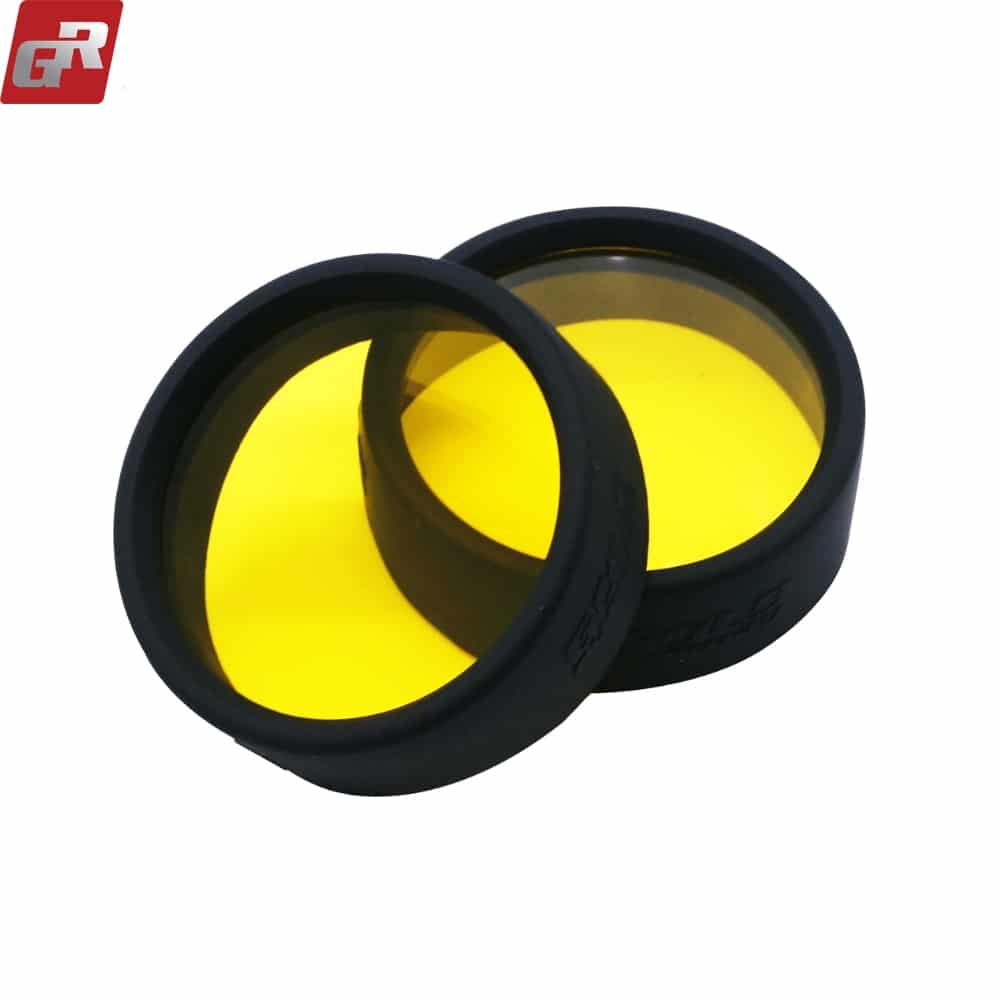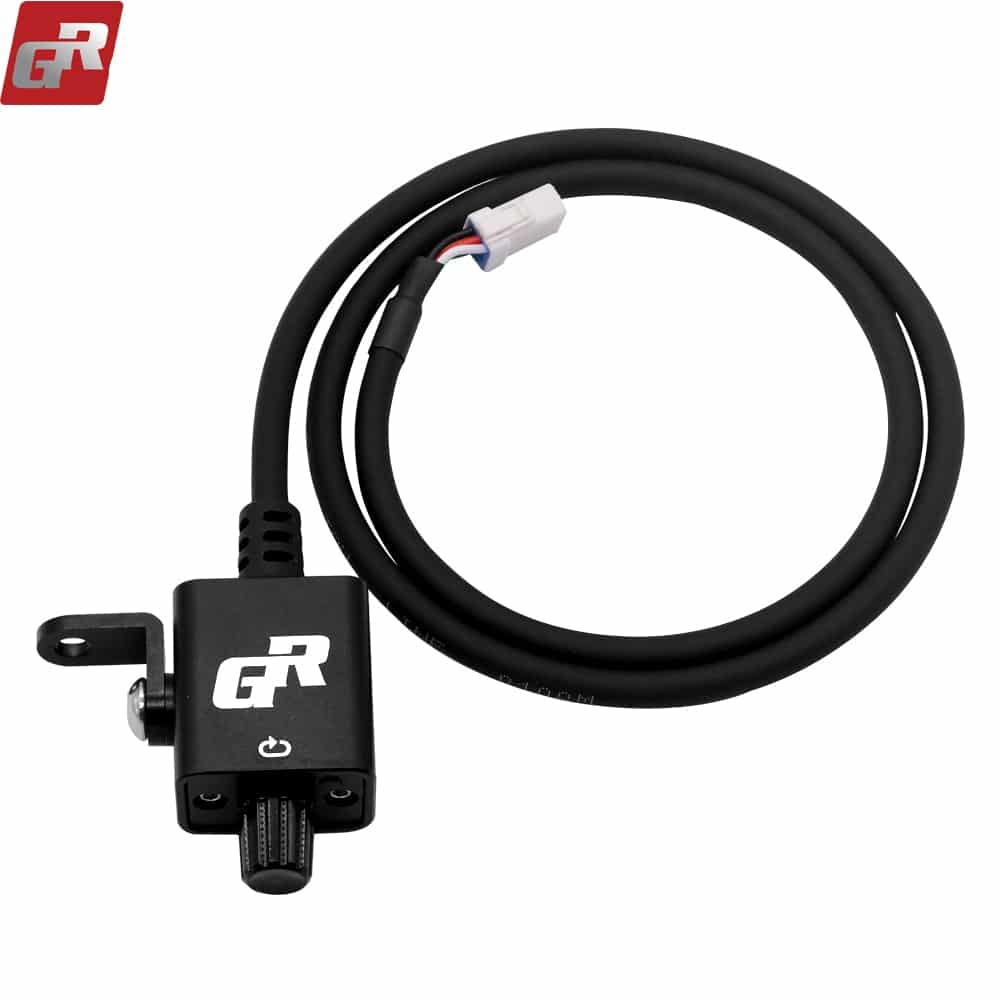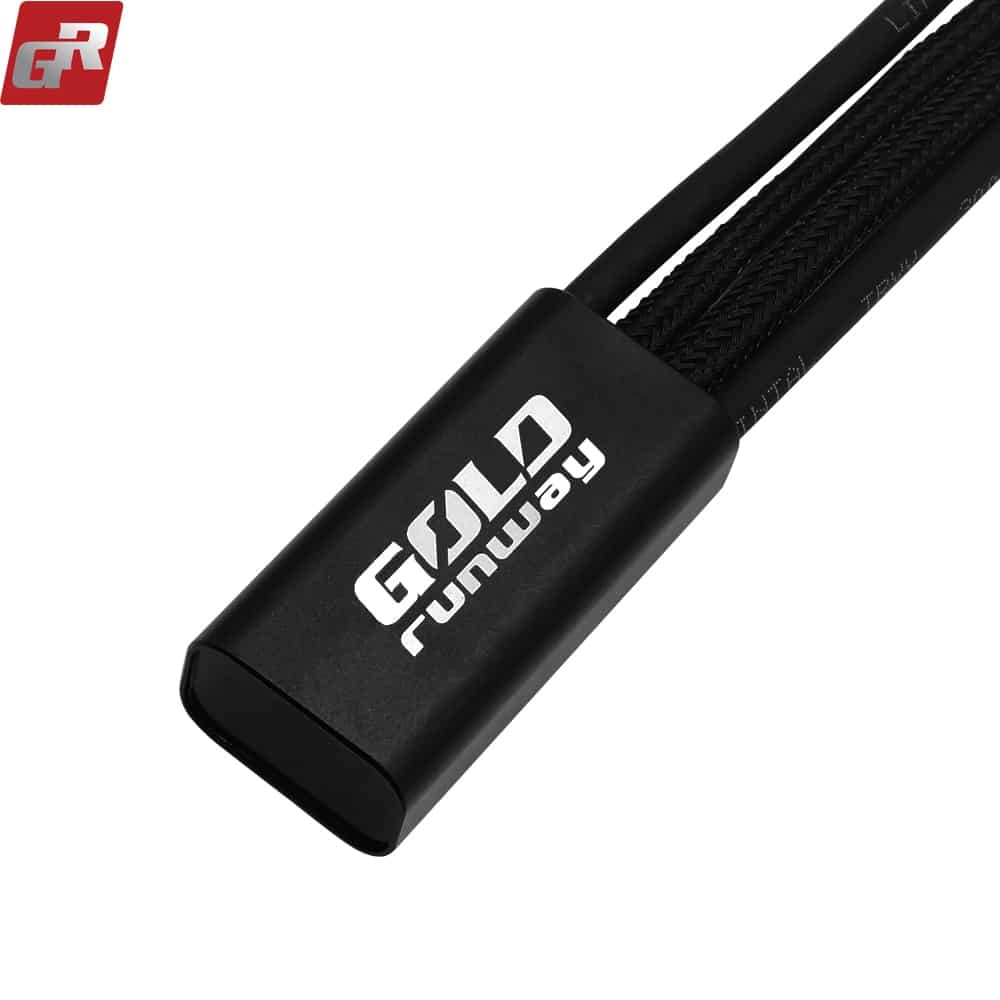 2.36″ diameter.
IP68 Certified (Submersible to 7 feet)
Mechanical Impact Testing
Vibration Rating Testing
Operating Temperature: -40 Celsius to +80 Celsius
Lumens: 3000 (each light)
Net Weight: 0.74 lbs/0.34kg(each light)
Hard anodized & CNC 6063 Pure aluminum Mounts
Front Lens: Toughened glass Lens
Power Consumption: 2.5A (30watts)
Emitter: USA XPL V5 LED, 6500 Kelvin
LED Lifetime Expectancy: 49.930 Hours
Reverse Battery & Transient Voltage Suppressor (TVS) Protection
Package Content:
2X GOLDRUNWAY GR-ADV3 Light
1x Wiring harness
1X Dimmer switch
2x GOLDRUNWAY Yellow lense Slip-on cover
GOLDRUNWAY Designs offers a wide-ranging line of auxiliary LED lighting systems
for the growing adventure motorcycle market to assure confident, safe night time trail riding adventures.