12.8Ah 3PIN connector socket
traveled distance is about 25 miles of range.
possible for convient Two Way Charging: Built in charging port, charge separately from the scooter.
Size 46*9cm, Weight only 6.4 lbs, Portable backpack scooter battery.
Removable: Installation & replacement is simple, more convenient and practical.
Great Performance: Stable, compact, and reliable quality, charging time is about 5 hours, bringing more fun and convenience to your travel.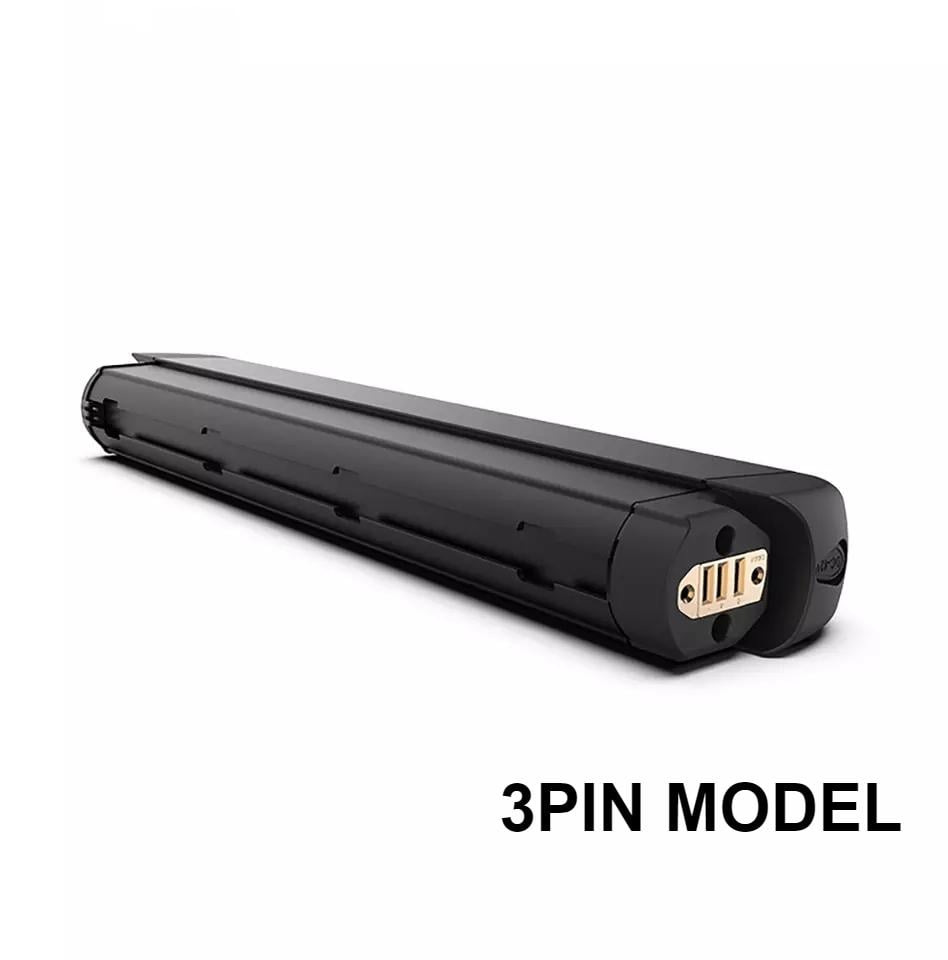 How to Charge X8F Scooter Battery
There's no need to lug the scooter around to power up! Just detach the battery and follow below steps:
Open the charging port cover at the bottom of the battery. Make sure the charging port is dry and free of dust.
Connect the charging adapter.
The battery is fully charged when the indicator light of the charging adapter turns from red to green.
Close the charging port cover after charging the battery.
Battery rated power 360Wh.  Takes approximately 4-5 hours to charge fully. This electric scooter battery has 6 of protection – over-heating, short circuit, over-current and over-charge protection, under-voltage automatic sleep etc.
The 12.8Ah battery is compatible with Below models and this 3PIN Controller
Turboant X7 PRO / Cecotec Bango A
Smile X8 / Levy Plus
Slidgo X8 /  DRIDER X8
Hover 1 and X8 Similar Models.