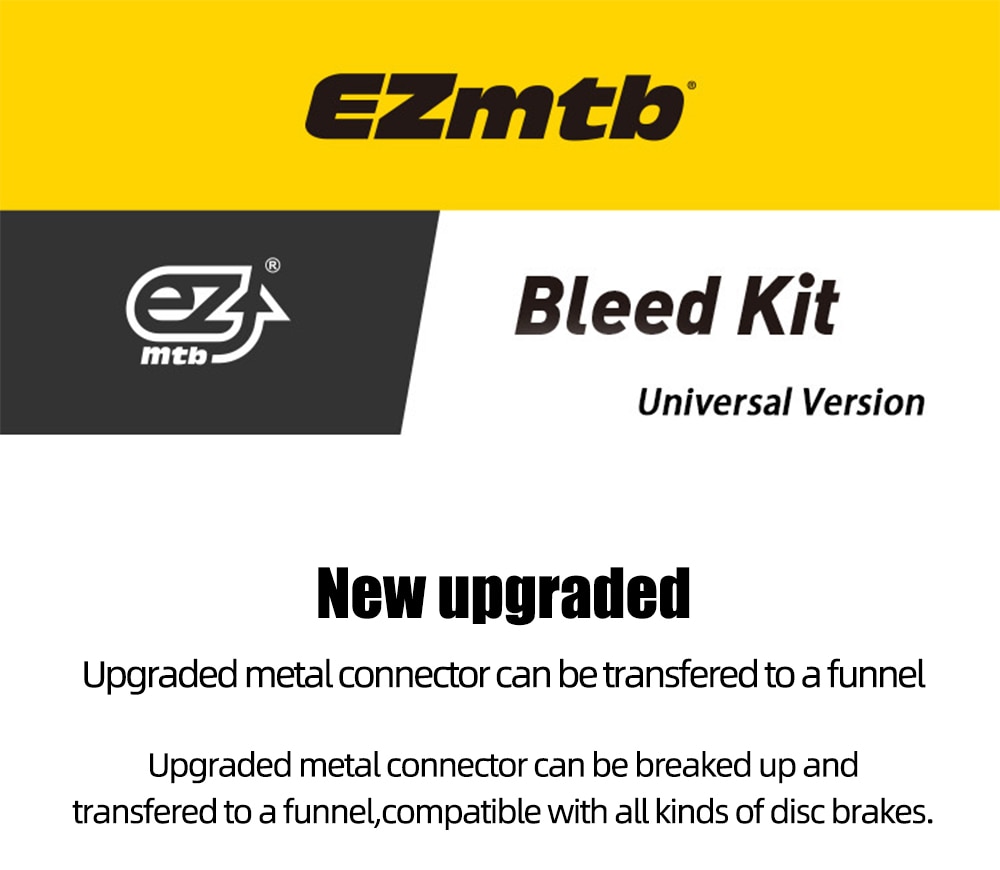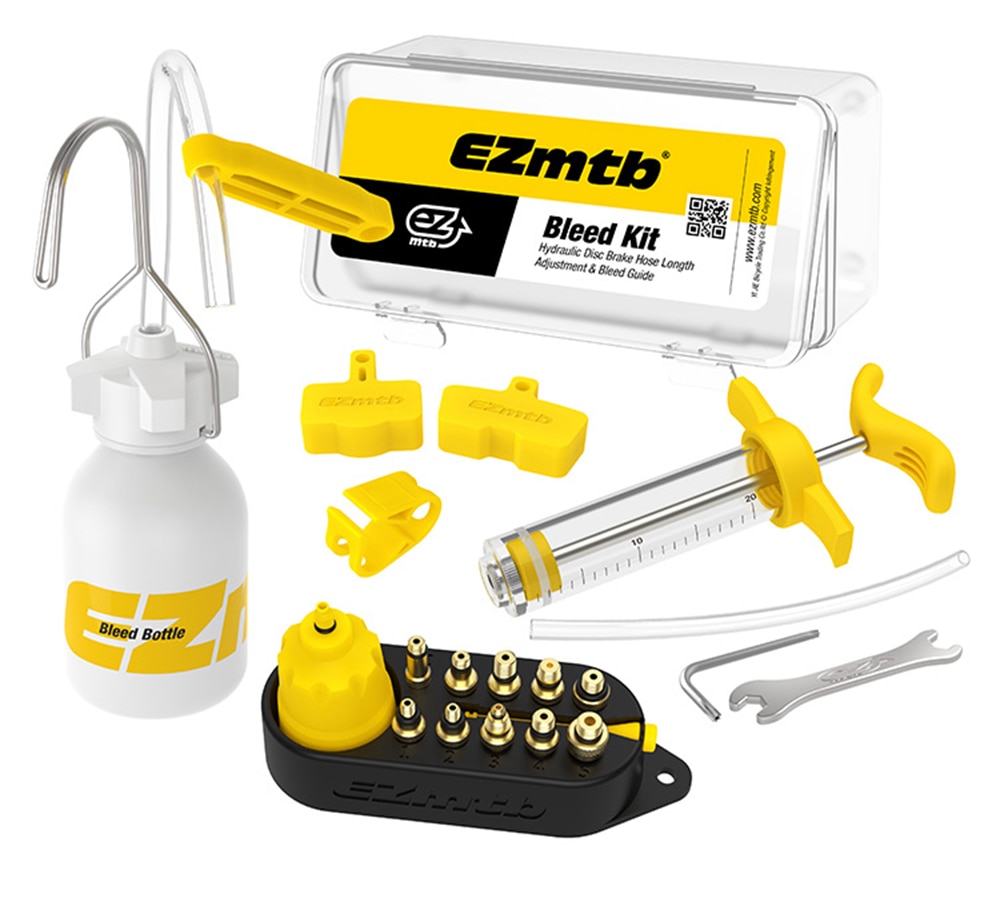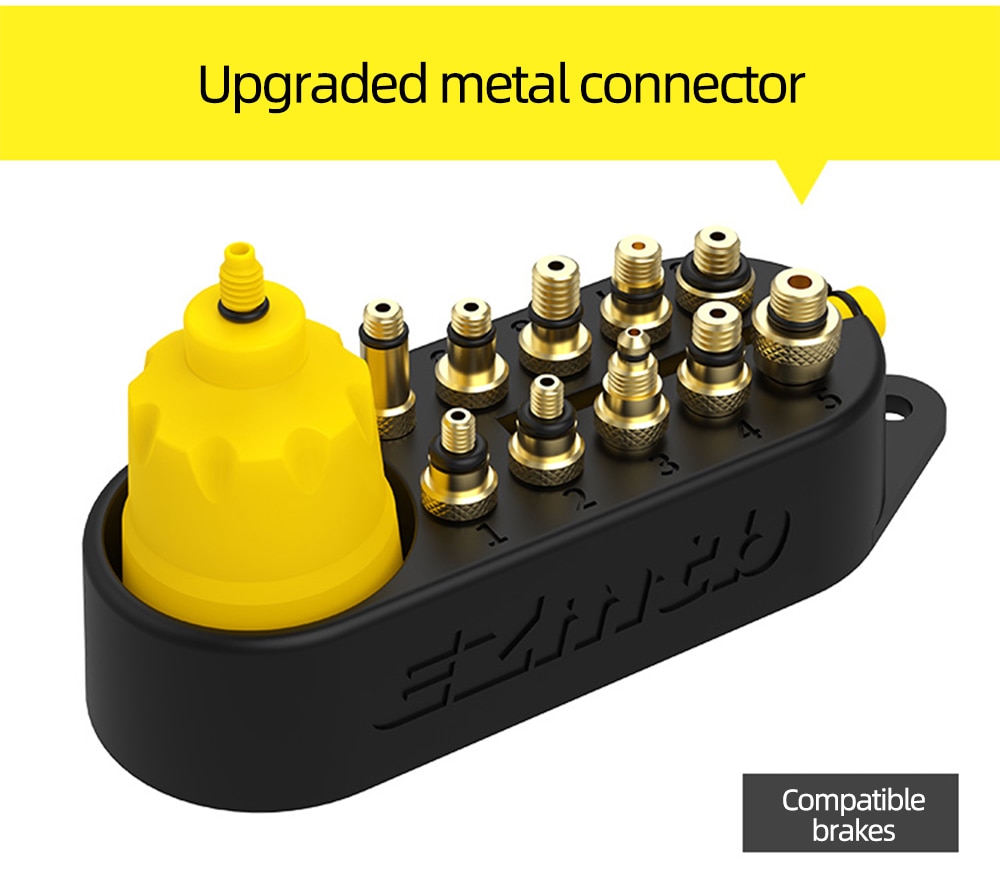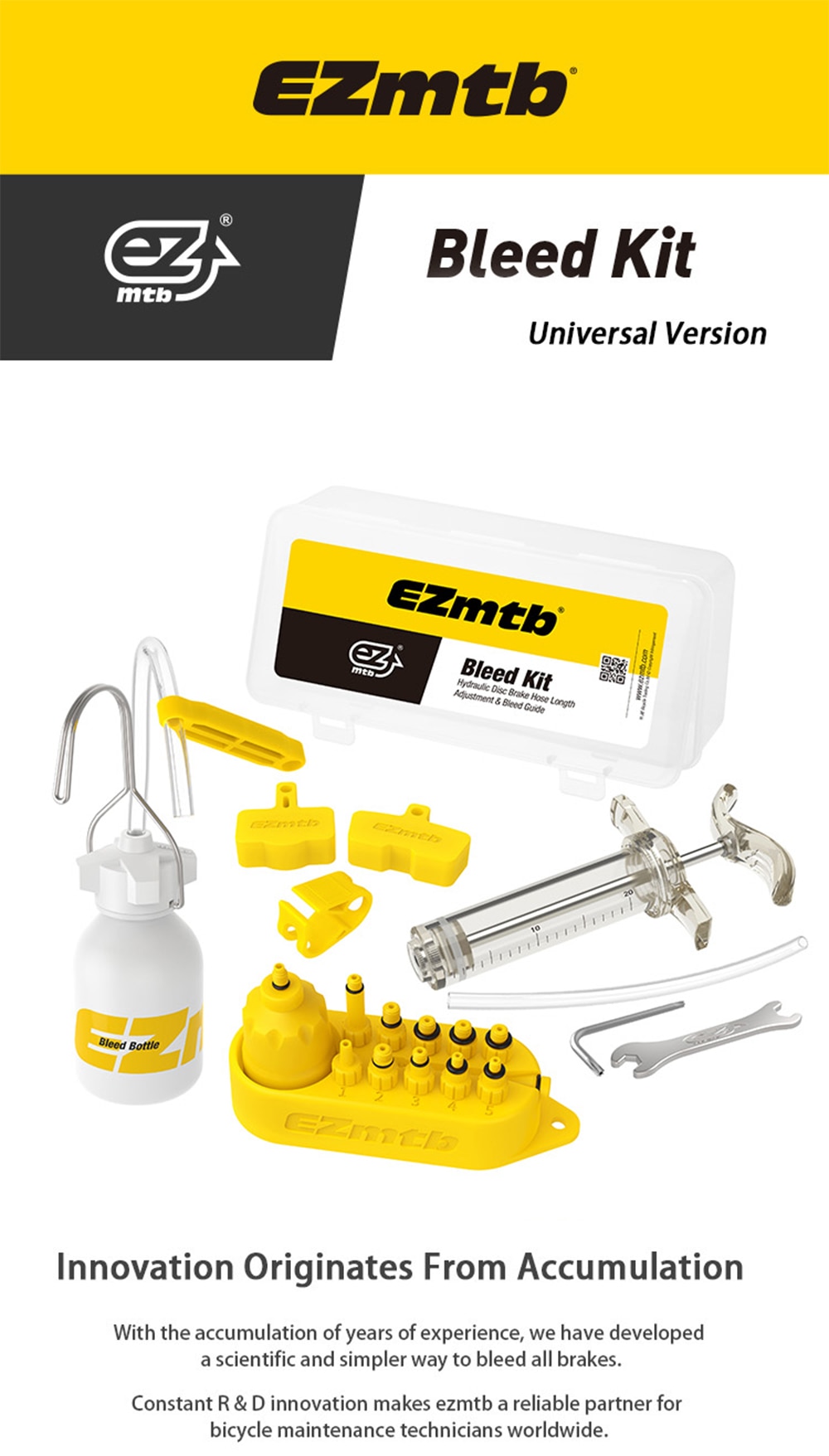 Innovation Originates From Accumulation
With the accumulation of years of experience, we have developed a scientific and simpler way to bleed all brakes.
Constant R & D innovation makes ezmtb a reliable partner for bicycle maintenance technicians worldwide.
Two kinds of brake oil storage devices Bleed Bottle & funnel
Bottle can be connected to lever or caliper, can also be used to collect waste oil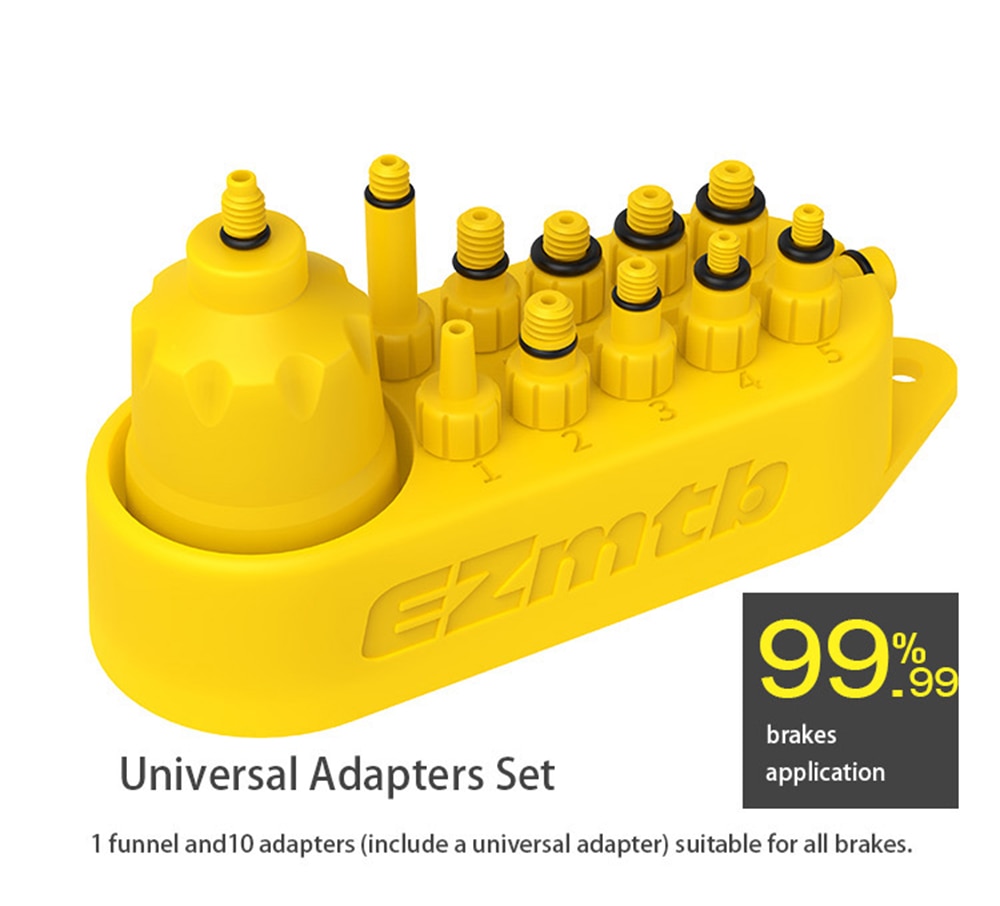 Universal Adapters Set
1 funnel and 10 adapters (include a universal adapter) suitable for all brakes.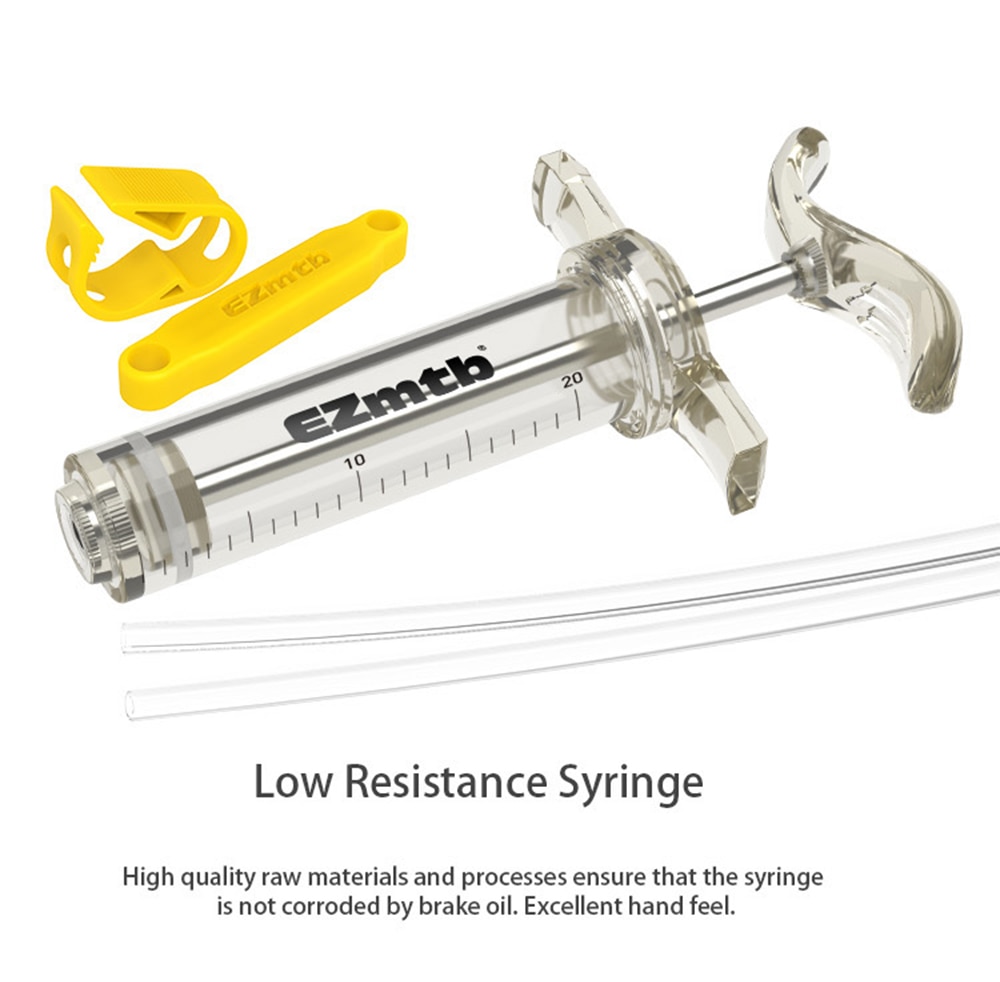 Low Resistance Syringe
High quality raw materials and processes ensure that the syringe
is not corroded by brake oil. Excellent hand feel.