Folded Size: 7.5*6.6*5.5cm
Material: zinc alloy + alloy steel +ABS plastic +PA6 plastic +59 copper
Color: black
Number of chain pieces: 26 pcs, single size: 16mm*45mm, using local carburizing heat treatment technology.
Hardness outside HRC45, internal HRC10-HRC25
Lock core: page lock core
Lock sleeve: zinc alloy + alloy steel (carburizing heat treatment hardness outside HRC45)
Key: PA6 plastic +59 copper
Feature description:
Novel appearance design, designers around lightweight, small size, development length, easy to use and other aspects of the design of this highly practical lock.
Lock X1 Mount X 1 Keys X3 Loop Straps(skidproof) X2 Screw X2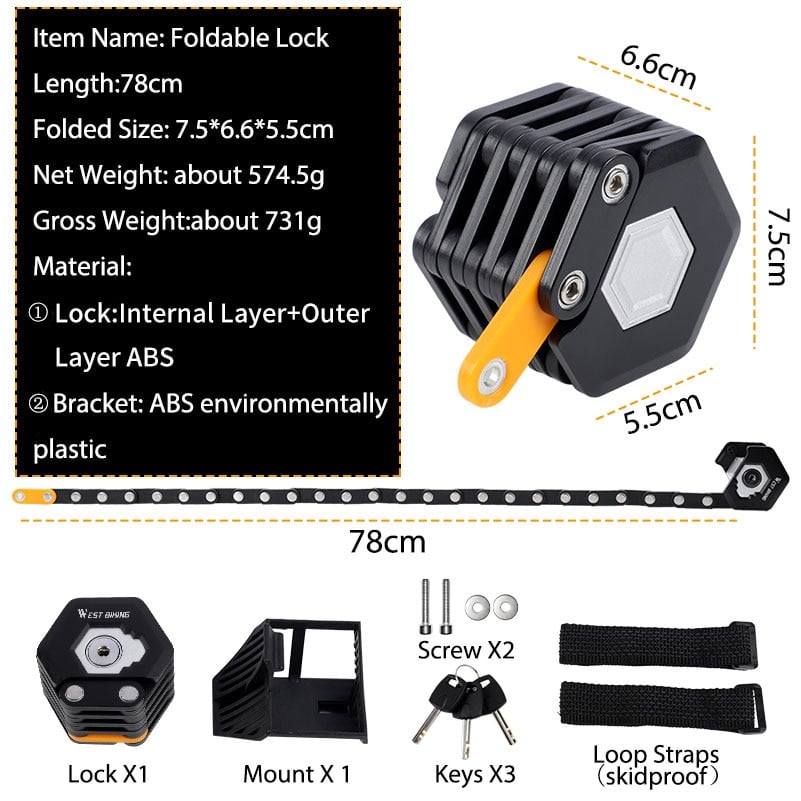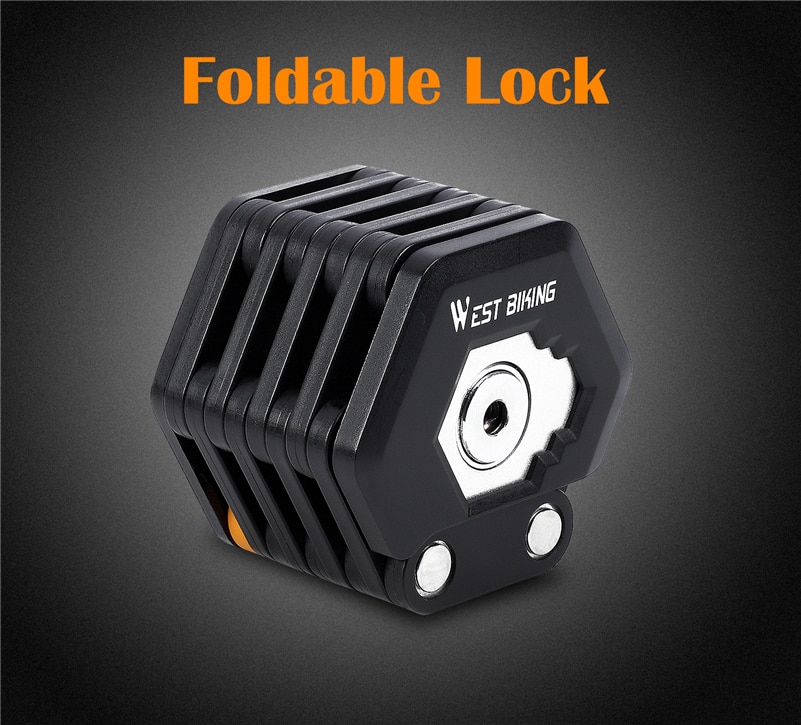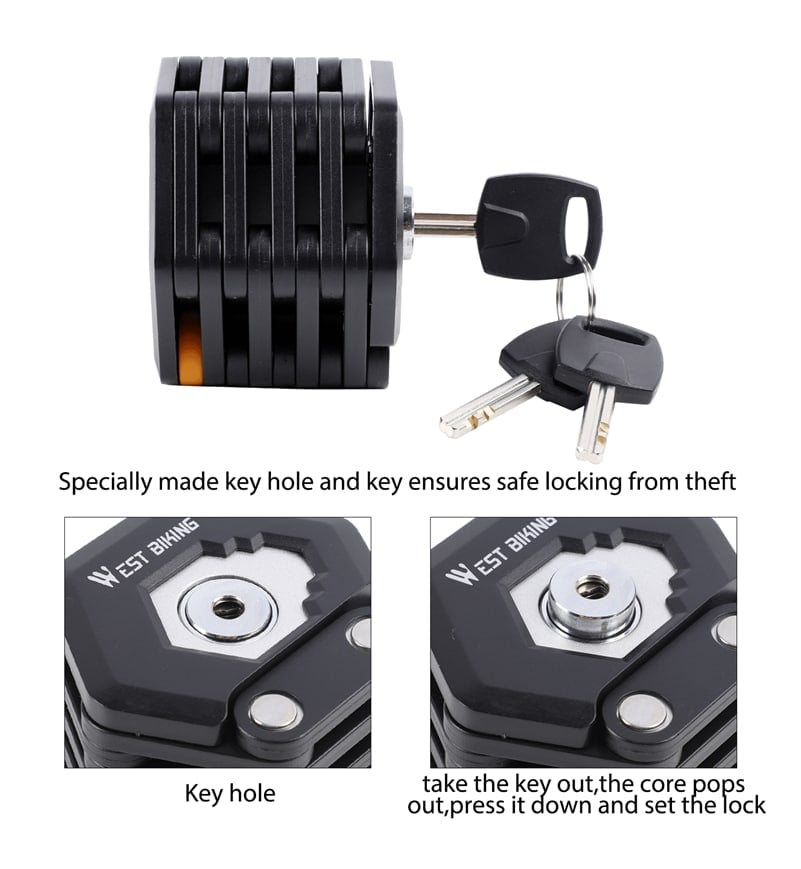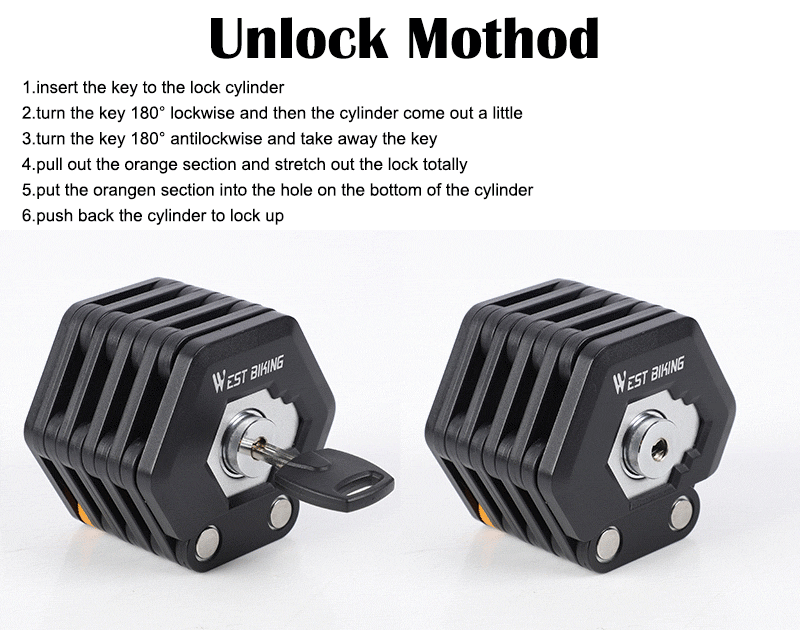 1.insert the key to the lock cylinder
2.turn the key 180° lockwise and then the cylinder come out a little
3.turn the key 180° antilockwise and take away the key
4.pull out the orange section and stretch out the lock totally
5.put the orangen section into the hole on the bottom of the cylinder
6.push back the cylinder to lock up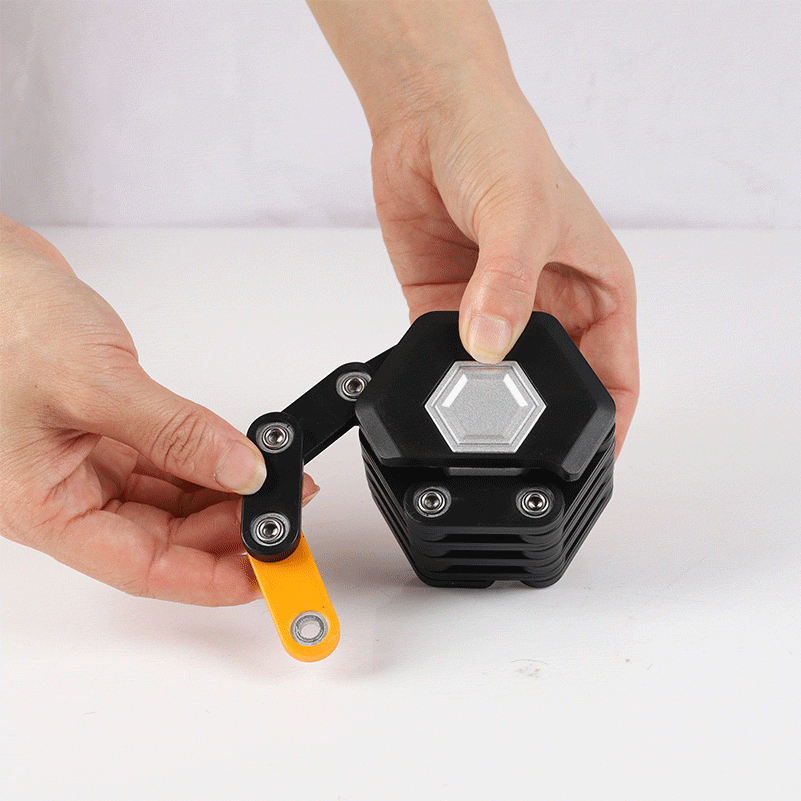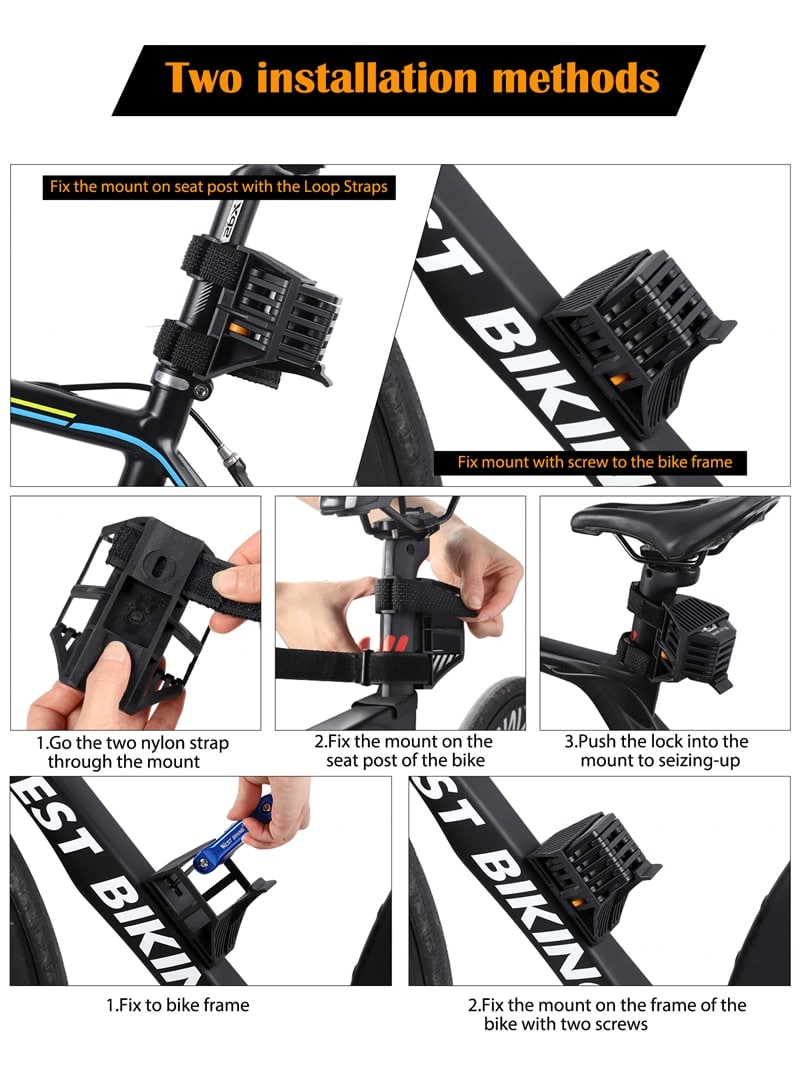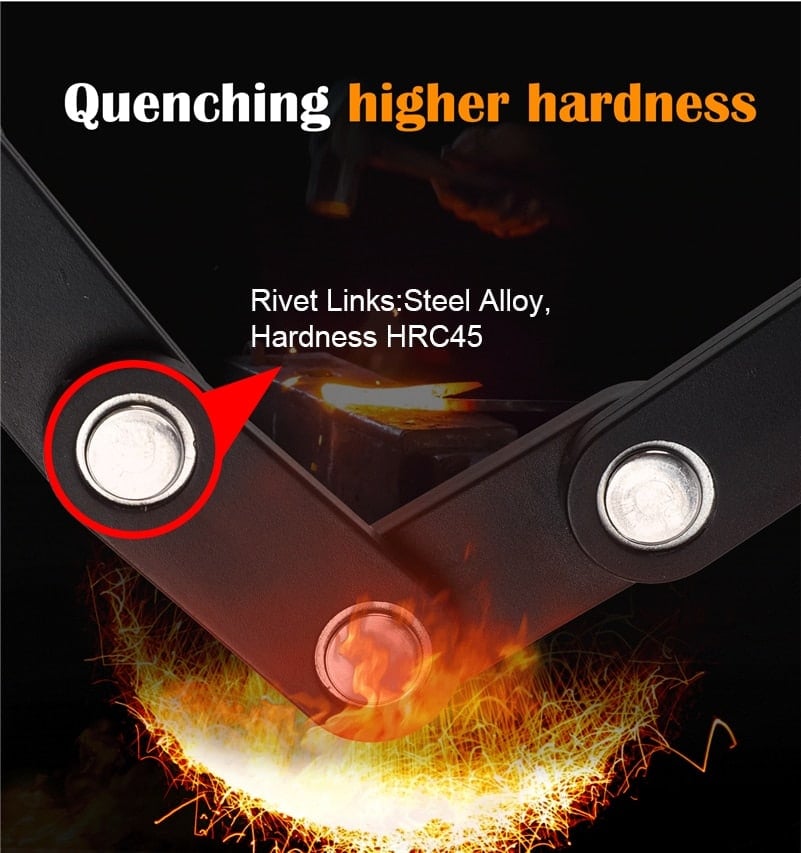 Machine cutting takes more than 30 seconds!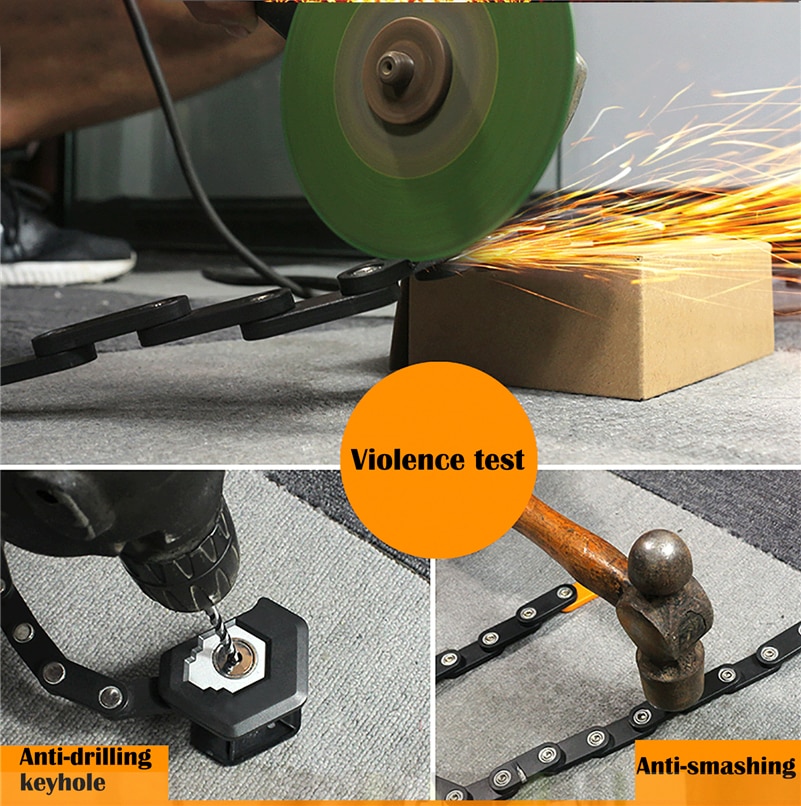 Drill damage takes more than 60 seconds!