Kaabo Mantis mini 8 newest with turn signal and full hydraulic brakes
800W Capacity x 2 Front/Rear

50km/h Max Speed 75km Range

Minimotor version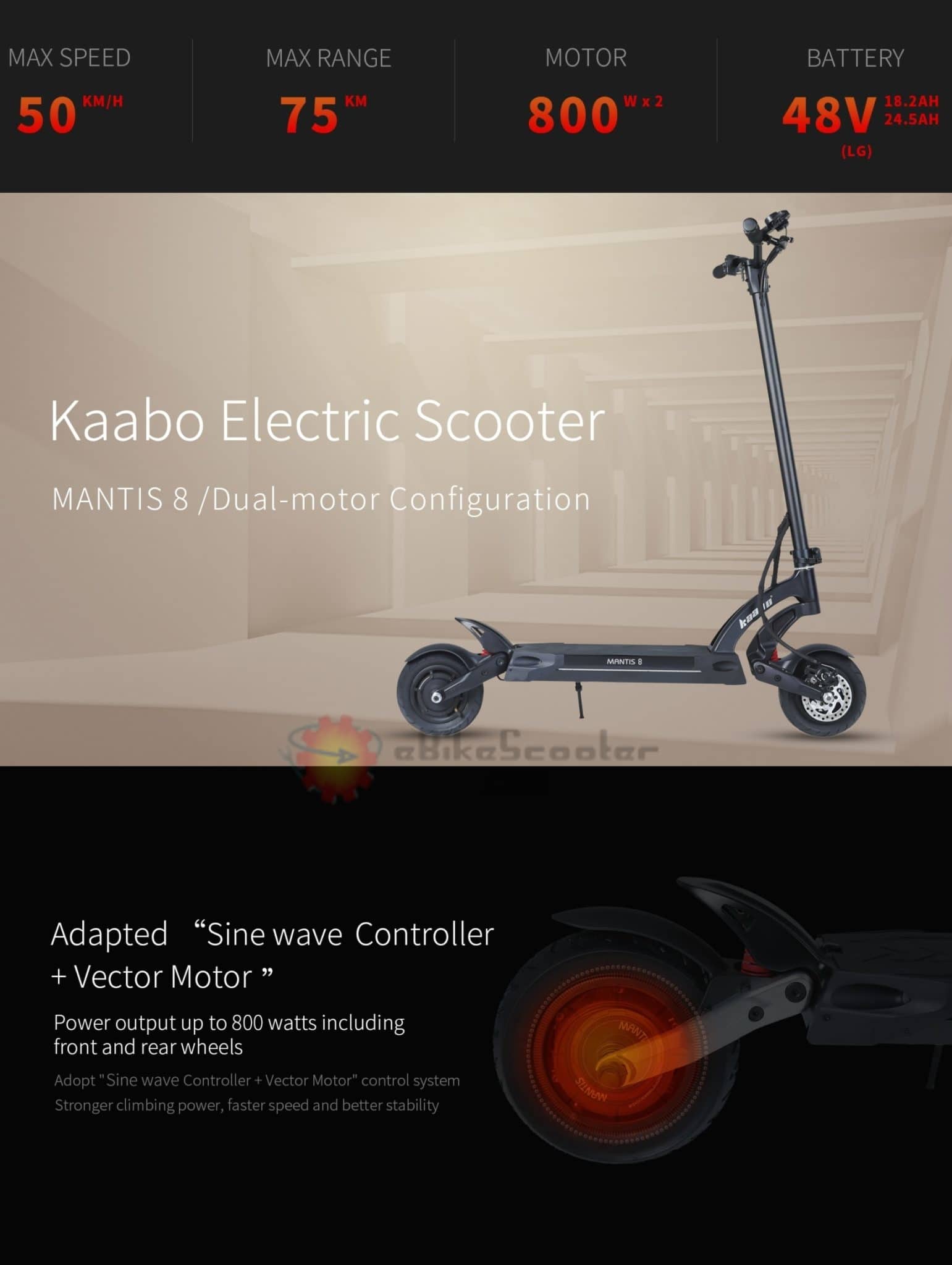 kaabo Mantis Sine wave -Vector motor have the following advantages
Silent driving without any annoying noise. People can feel pretty comfortable while driving;

In case of heavy load climbing, the square wave shows that the more climbing, the weaker the motor is, and that the sine wave can crawl at a uniform speed, and the torque is 8%-10% greater than the square wave;

It has a large starting torque, resulting in faster starting acceleration;

Under normal driving conditions, the sine wave can achieve constant speed movement and the riding comfort is much better than the square wave, and the square wave will consume a lot of energy to achieve a constant speed, which will shorten the continuation mileage; Under normal driving speed conditions, it is obvious that the speed of the sine wave is greater than the speed of the square wave, and the continuation mileage will be relatively longer about 5-10 kilometers;

The effective weak magnetic speed increase of the sine wave can reach 20%, but the torque is not reduced, which ensures the market demand for high speed and large torque, and the torque becomes smaller after the square wave speed increase. For example, when driving at the same speed, the sine wave is stronger than the square wave; under the same torque, the sine wave is faster than the square wave.

When the torque is under a certain condition, the sine wave is controlled by the maximum torque current, then the corresponding input current is reduced, the iron loss of the motor is reduced, and the demagnetization protection effect of the magnetic steel is good, and the motor can be operated efficiently. The square wave cannot achieve this. Therefore, the sine wave can reduce the iron loss and extend the life of the motor.

With the power saving mode, the life of the battery will be extended by 25%.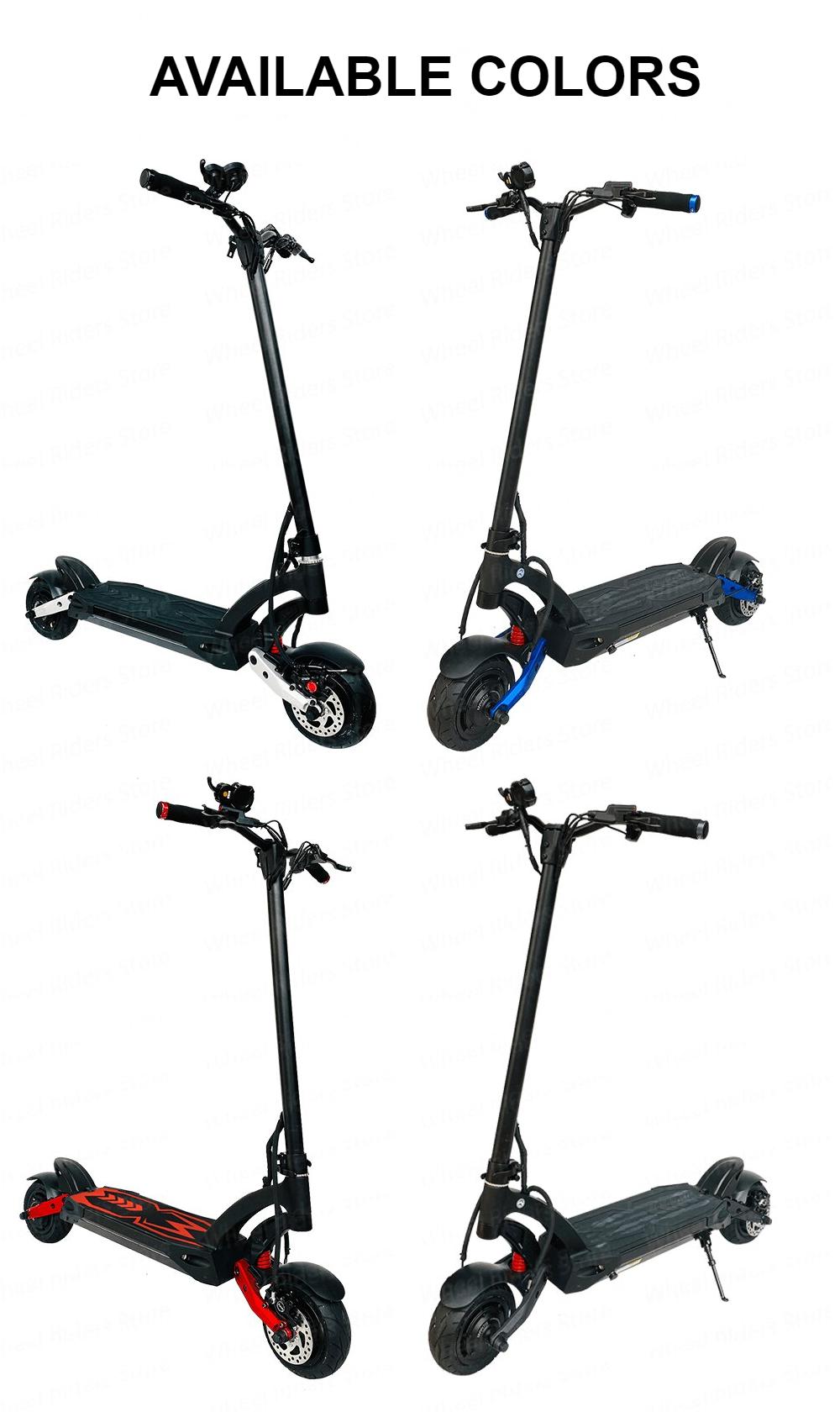 Display: LCD intelligent display
Tire: 8inch*3.0 tubeless air tire, 80mm wide
Brake: Front and rear wire + oil caliper + EABS
Net weight: 26.5KG
Open size: 1160x560x1190mm
Folding size: 1160x560x478mm
Package size: 1260x300x600mm