72V Wolf Warrior/King Serie 84V 1.5A & 2.5A Fast Charger
This charger is for  wolf king and the new Wolf King GT  PRO 72V

Standard Charger: 84v 1.5A Max 126W

Fast Charger: 84v 2.5A Max
When use this charger on the Kaabo King GT Models with 35Ah battery you would fully charge the battery in below range:
1.pcs 1.5A standard charger 19 hr

2.pcs 1.5A standard charger: 11.6 hr

2.pcs 2.5A fast charger: 7 hr
Attention! For Wolf King GT PRO  Kaabo got an updated version Safety Improved ver.
King & King GT PRO Get it HERE
The charger function:
The first stage is constant current charging, and the LED indicator will turn red and charge the scooter to 90%  voltage, then switch to the second stage of constant voltage charging, and the current will slowly decrease. When the charging current reaches the turn-on current, the LED indicator will turn to green. At this time, the battery has been fully charged to 90%-95%, and the battery has a small current and continues to charge until it is fully charged.
So please from times to times let the charger been plugged in after it lid green. This to ballance the battery pack perfectly.
Please notice we ship some with Kaabo logo and without logo. They are purchased in different batches in different periods, but they are all the same-.
kaabo-wolf-king-72V-1.5A charger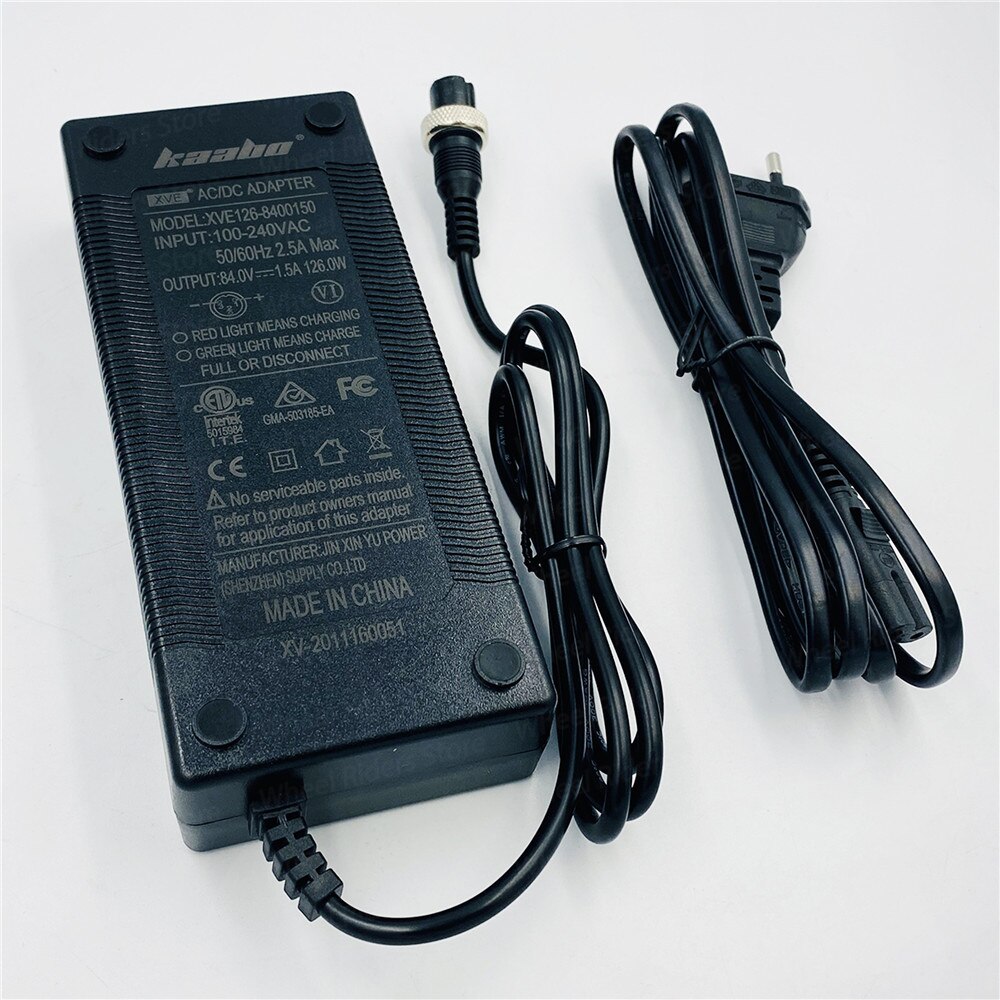 kaabo-wolf-king-72V-2.5A charger