High tensile socket cap bolt is used for the front hinge kit below image
We also got the complete 2021 kit HERE
for Kaabo Mantis 10 inch and 8 inch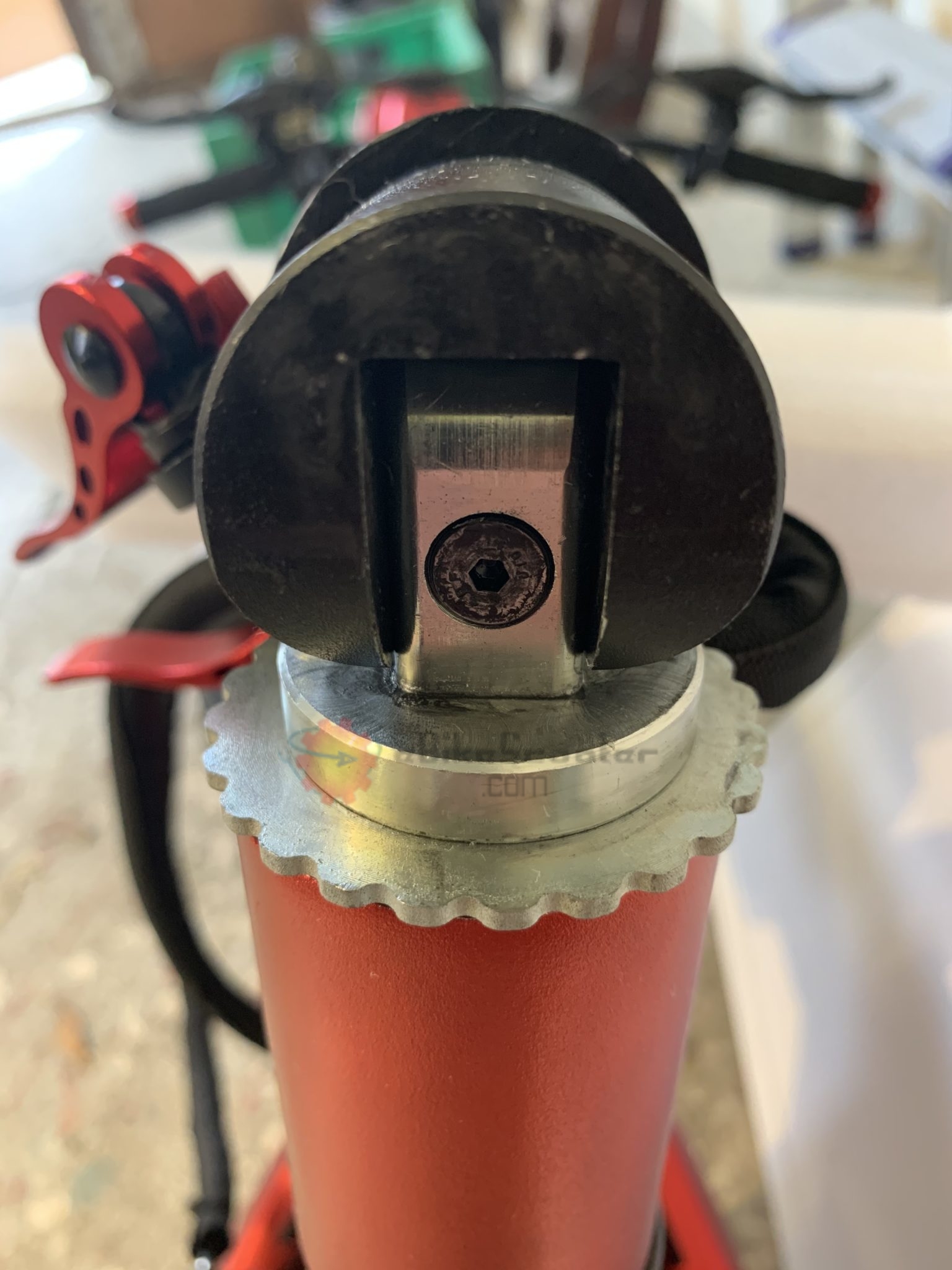 This 2021 kit include the high tension 12.6 steel bolts.
When use this bolt, you do not need to install the support sleeve. ( see below)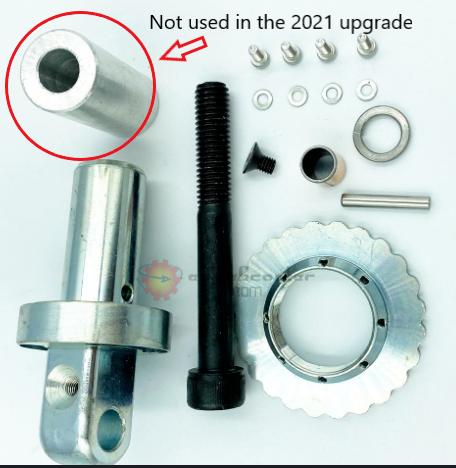 Important!
Grade 12.9 bolts do not work effectively with spring washers or shakeproof washers. These don't bite into the hardened surface of the bolt.
There are only two ways of adding extra security to grade 12.9 bolts.  ALWAYS Use Loctite on the threads