The Mantis King PLUS is one of Kaabo's most innovative mid size scooter. It's got all of the tech and comfort upgrades as until now only found on the Wolf King Series: It's the first model who got th new control board with display thumb throttle, sine wave controllers, a large, centered display – full hydraulic brake system and and more as the dual-colored deck that make you stand out . Along with all the advanced technology and improved construction, it has a better water resistance rating and much quicker folding mechanism than previous models. Fast strong acceleration, better smooth rides and just faster on a strong and solid builds.
New Features: The Kaabo Mantis King Plus scooter is equipped with 
New Multifunction 3.gen display with combined hot keys for quick ride changes

, 

waterproof Sine Wave controllers

 

2x30Ah.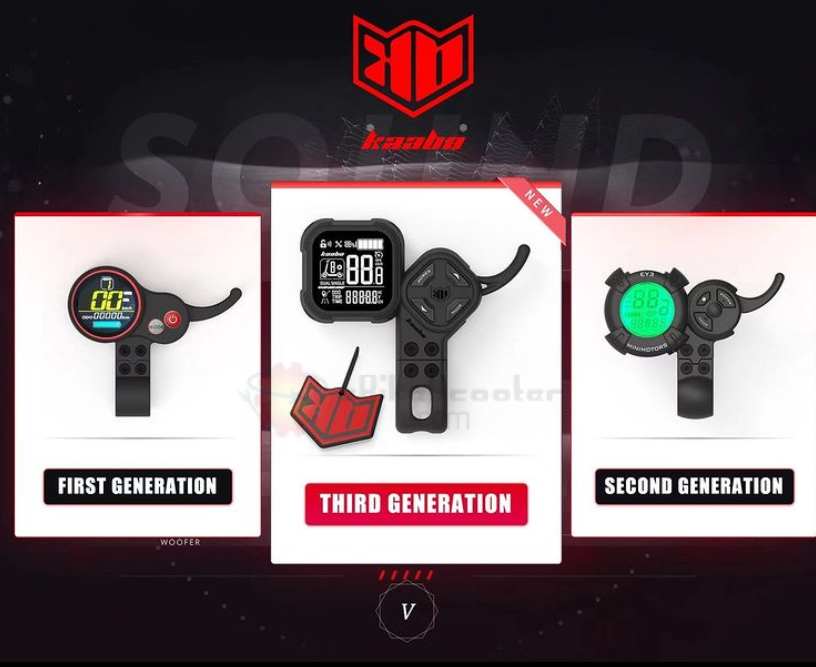 Adjustable Front And Rear hydraulic Shock Absorbers.
New Folding Mechanism with double protection and allows quick folding / unfolding of the scooter.
Differentiated Front And Rear Turn Signals from the LED lights,
Ambient Deck LED strips on the both sides, emphasizing the sporty skyline of the scooter and better visibility.
Wide Deck 23" x 8.5" The Deck  is slightly larger, which improves comfort and driving safety.
Double Disc Hydraulic Brakes (140mm) and electric brakes with EABS function and battery regeneration,
Headlamp With Electric Horn.
Quick Separation Brushless Motor Hub For easy and fast tire/tube services 
Mantis King Plus is dual motor model with 1000W*2 totally Max Peak Power 3360W motor powered with sine wave controllers. Compared with an normal square wave controller, it 'crazy  smooth start and acceleration with a top speed of around 70 km/h
With an battery pack 60V 20Ah capacity, the Mantis King Plus off smooth fun transportation of totally up to 70km range (eco mode). When need to recharge the battery,  6 hours will do it when use 2* standard charger in the dual charge port.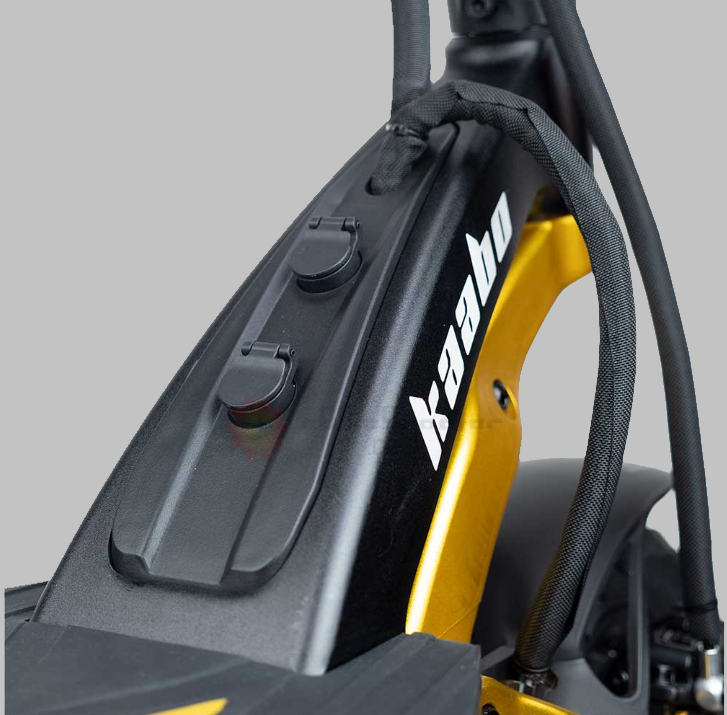 Ride comfort features include ergonomic thumb throttle. 4.2″ anti-glare TFT display with  safe digital security lock. All IPX5 water resistance rating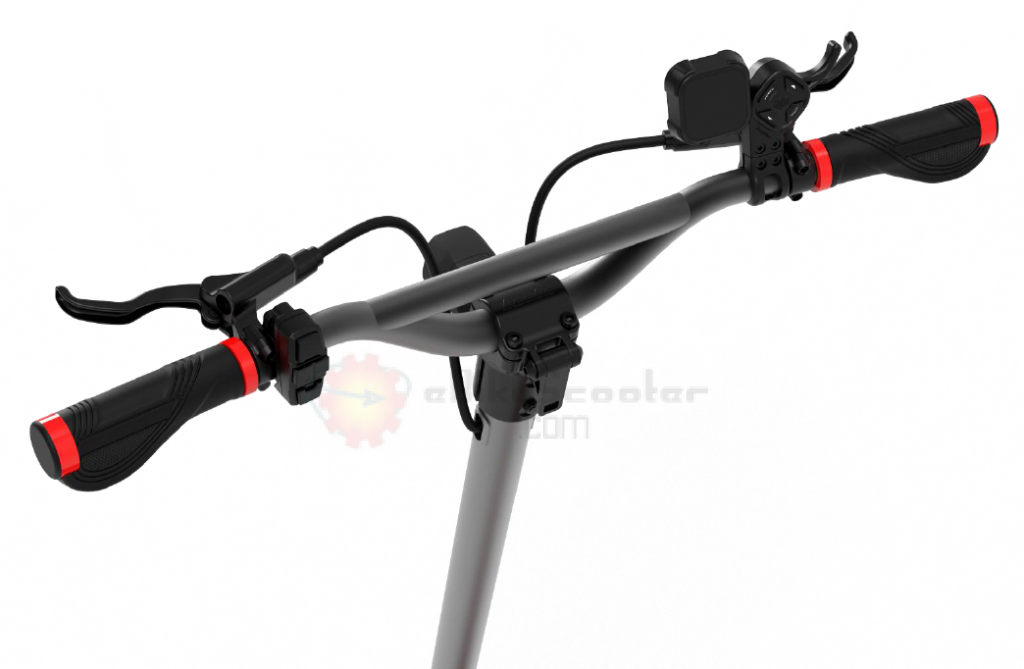 Safety features include high-mounted headlight, front and rear turn signals, separate brake-responding taillights, electronic horn,
Portability features include pull-down mechanism for quick fold/unfold, hook and loop for easier carrying when folded, and only a weight of 31.5kg 1.7kg lighter than it's Big Brother Manti King GT