NUTT Hydraulic Disc Brake Set
upgrade for ZERO 9, 10x
and KUGOO G-booster 
This brake system is original fitted on the top models as Minimotors Dualtron Thunder and ZERO 10X Limited and 11X.
But also here as optional upgrade for ZERO 9 ( FRONT ONLY) 
This NUTT hydraulic oil e-scooter brake system is a top rank quality brake system. made by NUTT in Taiwan. You would get an brake system with offer much better stopping force, are more durable
, and instant response. But most important, more safe as Hydraulic system is more reliable with zero maintenance of brake line. You only need to change pads when worn down  
When installed the Hydraulic system is a complete closed system, moist and dirt cannot get into the brake line. You also don't need to regular adjust the brakes or face unresponsive brake power when you brake line got clogged with dirt and rust. 
rear brake oil tube: 220 cm

front oil tube: 120 cm

Weight Front Brake: 327.4gr

Weight Rear Brake : 330gr

Calipers fitted with standard brake pads.

AIR COOLED pads are an option (if you purchase together with brake set you will get an swap price at 50% off)
if you mount on scooters with 160mm rotors , then you need to add some washers 
When you install and face issue or after some time, the hydraulic brake system will lose brake force, or the levers can move more the around 50% against the handlebar. This could be due to several reasons:
1. brake pads are worn down
2. Hydraulic brake line is not 100% sealed and fluid is leaking
3. Air has been seeped into the hydraulic chamber. 
If it's not just your brake pads that need be replaced. You would need to bleed the system. If you not already got one bleed set, You can find one HERE
Cutter tool for brake tube 

HERE
Also you need some good brake fluid. The NUTT use mineral oil ( NOT SYNTHETIC) . We recommend using Shimano mineral oil or another good brand. 
Remarks:
The compression fitting Olive are include the brake caliper and brake hose. So if you need when purchase the single lever, and need new Olive.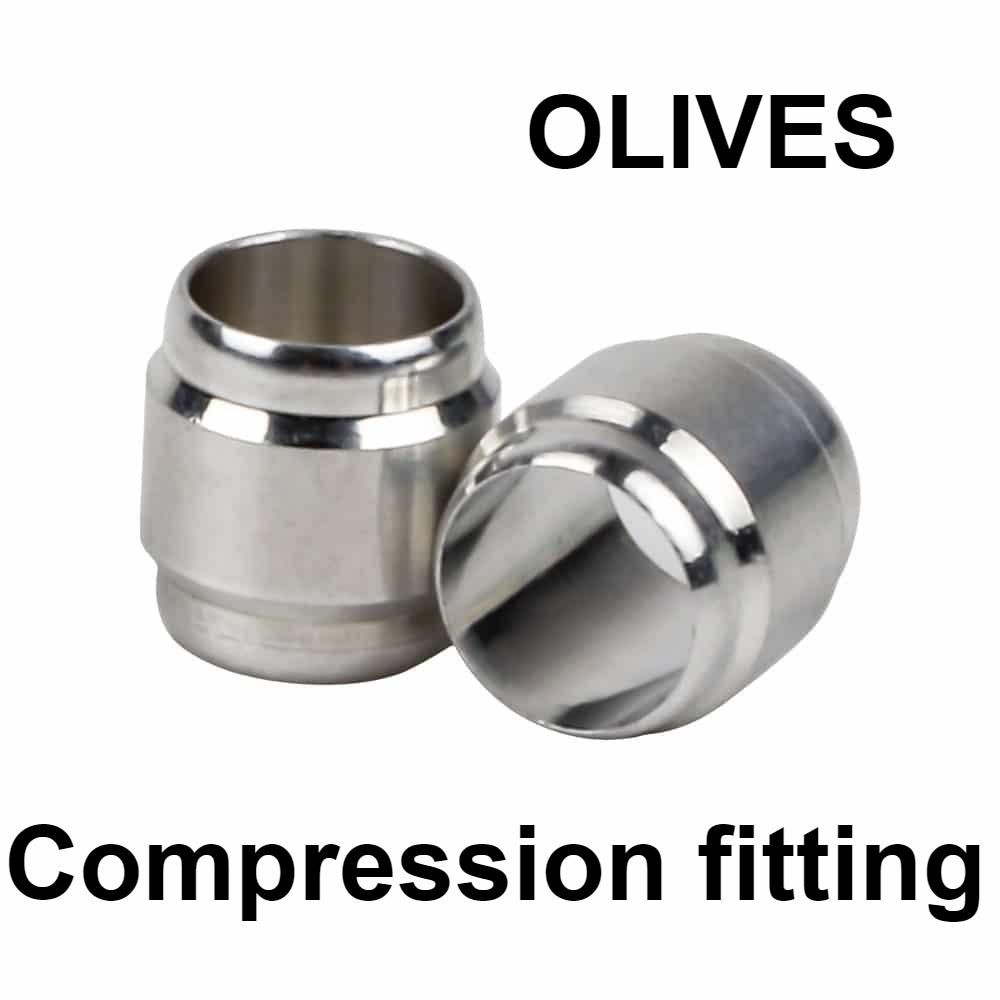 Important!
Newer use without the insert pushed between the pistons while handling or attempting to install this hydraulic brake system. It will damage the pistons sealing.  And you need new calipers.
Also pay attention to the olive fittings on the hose to brake lever. It a one time compression use. You can use the olive again, you need a new olive.
We do not accept any return or refund of leaking calipers or levers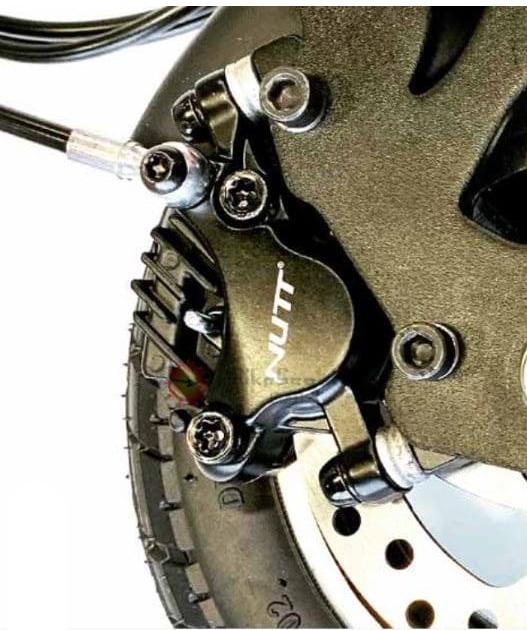 Remove product image
Install Video (ZERO 9 front)