72V battery pack charger. DC output is 84V 2.5A/210W
Safe high power fanless charger 
20S Li-ion/LiPo Battery Charger for Electric Bike/Scooter. Standard charger for Kaabo and Minimotors among many other brands.

High Quality Lithium battery charger For 60V battery pack charger. DC output is 84V 2.5A (amp)

Protection functions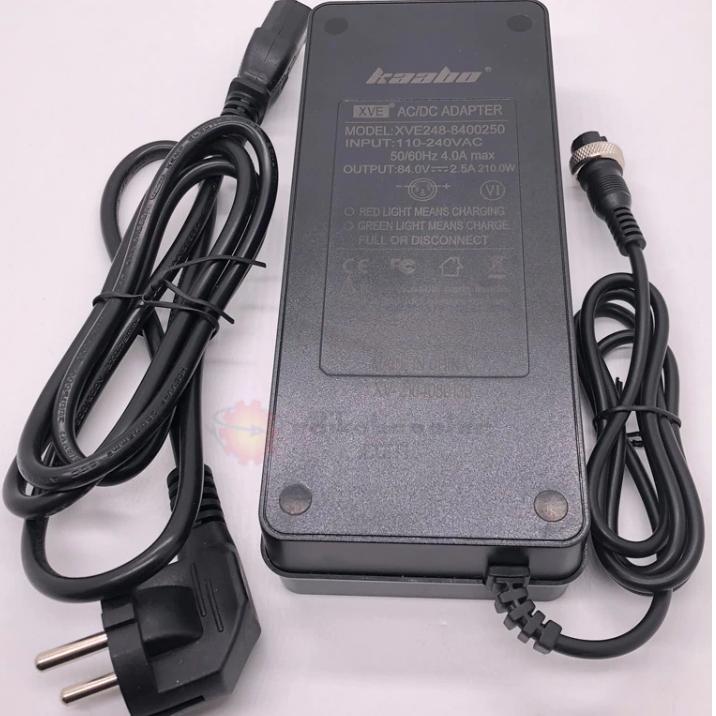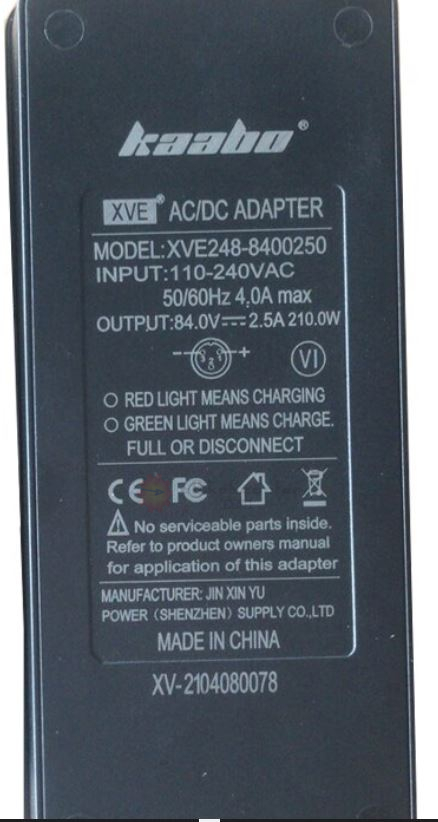 The Charger Feature:
1. With the appearance patent, the product is made of high-quality flame-retardant material ABS + PC, with a smooth appearance without impurities, and can withstand high temperatures of 125 degrees Celsius.
2. Protection function Short circuit protection / over current protection / over voltage protection Red light-Charging green light–OK Automatically stop charging when the battery is full.
3. The built-in output capacitor is globally applicable. AC input voltage, high efficiency and soft start current, reduces the impact on the feet. The effectiveness of AC input is small in size and light in weight. 100% full load aging test, EMI filter ripple is small.
4. No fan, no fan, no noise. The charger has a fan and only needs to be built-in to easily absorb dust and stack it can also be burned. Our fanless design has a powerful built-in shell with radiant surrounding disintegration and hot, so some thermal shells are normal when charging, but it is wide and durable.
5. The accuracy of current and voltage of our products is ± 0.1 A. The tolerance of current and voltage between 3 cm and ± 0.1 V is definitely not a virtual mark.