Universel CARBON FIBER Fender Mudguard fits for most 10 inch and 11 inch scooters. It's been mounted to the scooter directly at the brake caliper bracket, so no need to drill holes, and it make it fit many scooters, as example below
ZERO 10X

SPEEDUAL

VARLA Eagle One

Kaabo Mantis 10

Dualtron 1/2/3/Ultra/Thunder/Eagle/Spider/Victor/New Dualtron, etc.
CAUTION: It does not fit for VSETT 10+.
You can use it as an extra fender, that means you can retain the original fenders, of course you can also use it alone which can perform better than originals.
The installation is easy, you just need to fix it on the brake caliper's base, so it's universal for many scooters.
This fender is beautiful, and it's very rugged and able to withstand the harsh vibration.
Remarks!
1. Adjustment to proper position is important, it do the job, but in test couldn't stop water 100%
Fender: Thickened ABS+Fiberglass compound.

Bracket: Carbon Fiber

washers/screws/nuts/: Stainless Steel.

Weight 157gr
BELOW IMAGE IS FROM ZERO 10X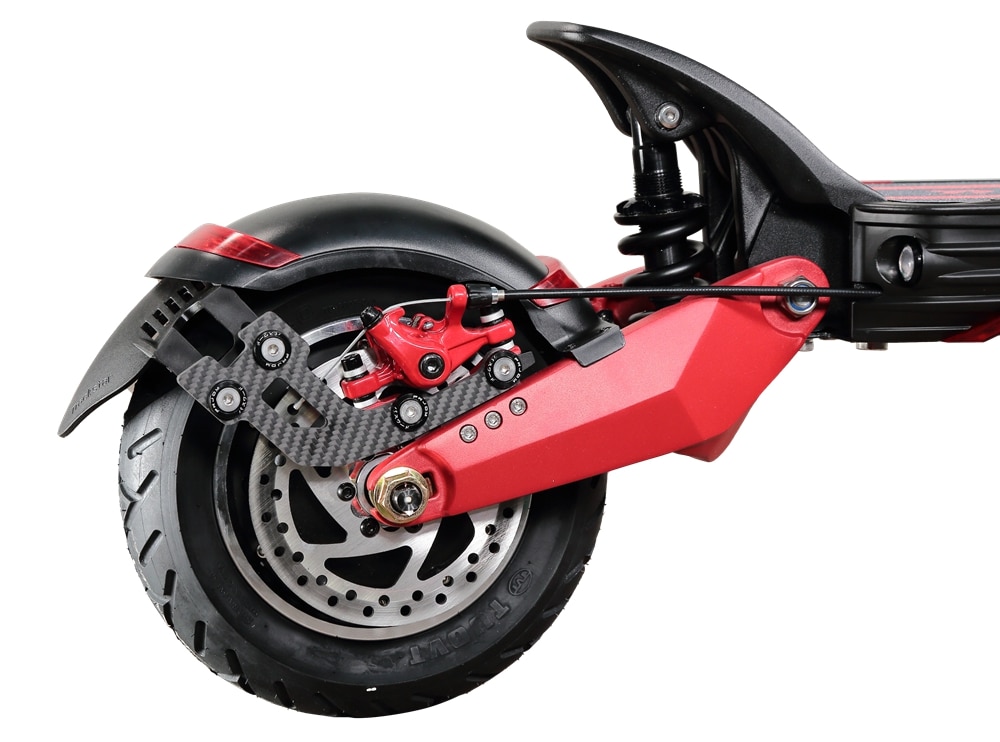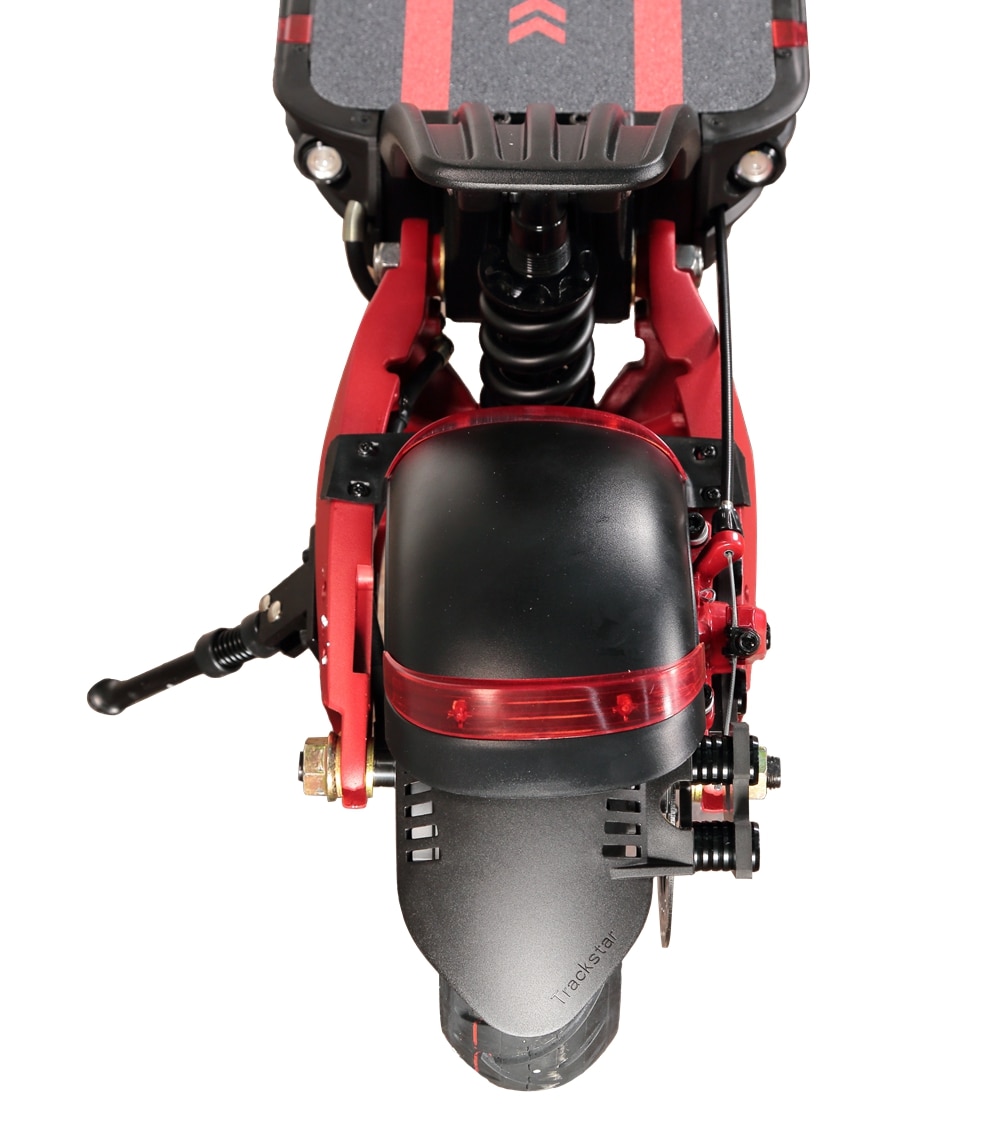 BELOW INSTALLED ON AN 11″ DUALTRON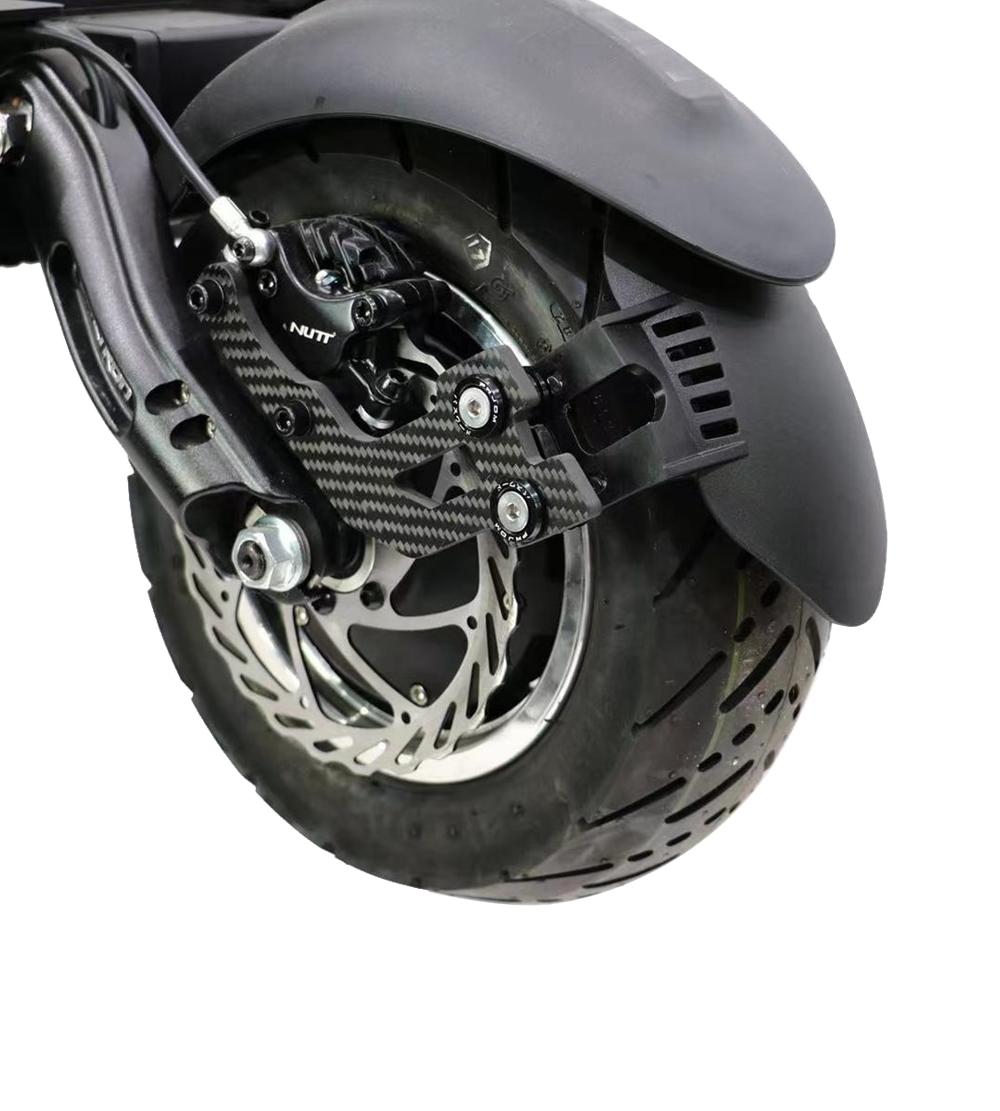 BELOW INSTALLED ON AN 10″ DUALTRON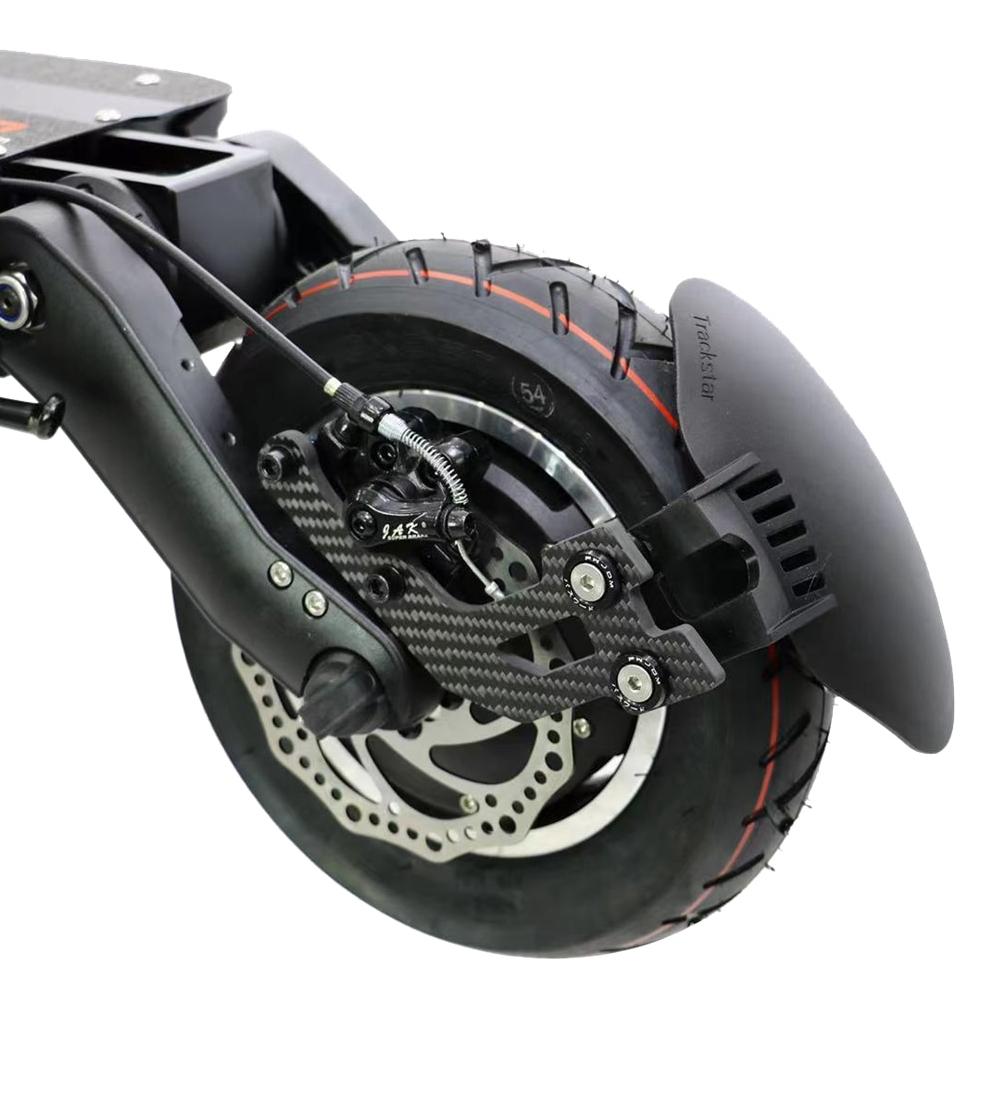 HERET INSTALLED ON AN MANTIS 10″