36V X7 / X8 motor controller set provides speed control at a desirable power, adjustable maximum speed, cruise control etc.
Applicable to all TurboAnt X7 PRO scooter, X8 Scooter and identical X7 X8 series e-scooter in market
Hidden P4 Setting Value: FF= 32kmh / 18mph ; 20= 20kmh ; 25= 25kmh
Note: This set make it possible to use the new 3PIN battery as the old 7PIN is discounted. 
You save 50% on the controller if you purchase this set!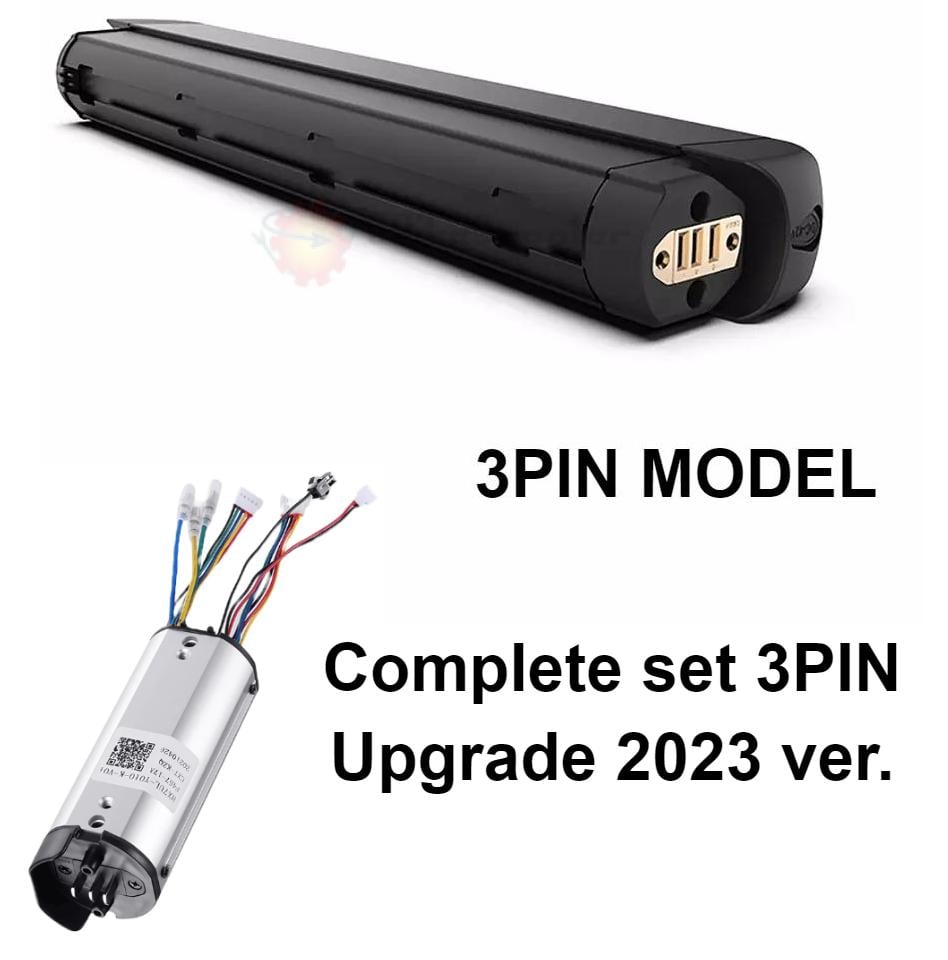 Electric Scooter Controller P Settings:
P0 km/miles per hour setting
0 kph / 1 mph
P3 Wheel Size Selector (don't adjust)
85 8.5″ wheels
10 10″ wheels
P1 Cruise Control Setting
0 off / 1 on
P4  Max speed setting
FF: Full-Function, max 32kmh / 19mph
25: 25km/h, 15.5mph
20: 20km/h, 13mph

P2 Kick Start Setting, (don't change)
0 off / 1 on

Save Settings: Hold Menu and Power buttons together until 00 is displayed.
Please send us picture to make sure the connection port matches.
Note: The Motor controller kit is for riders who wants to release limit of the max speed and to access P4 setting.
TurboAnt X7 PRO Smartkick X7 / X8,Slidgo X7 X8 Pro, Decent One X8 X7 electric Scooter